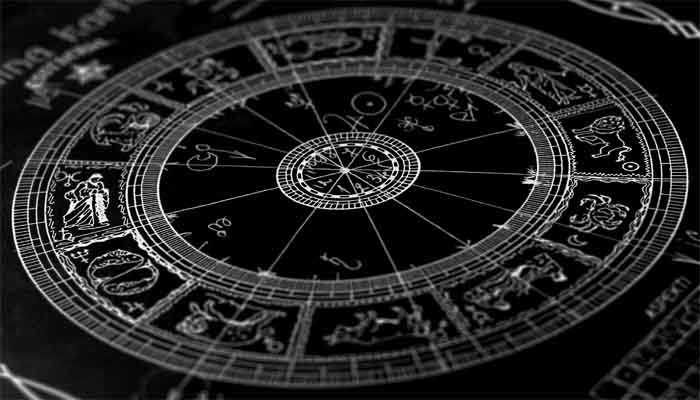 Aries 
This will be a good day for you. In all your activities; you must not neglect your social life completely, it would be for your benefit not to be in a domineering mood. Your finances look quite strong but a watch over your expenditure is strongly recommended. The health of elder family members may cause worries.
Taurus 
You can push your colleagues for what you want now, but a diplomatic approach will put a pleasing veneer over your desires. Monetary status should get straightened and you could spend on your fancy desires. Progress is better than you imagine, so lighten up! In romance, both of you are likely to be on exactly the same wavelength.
Gemini 
Manual dexterity or multitasking skills come into play today Bulls. Curiosity leads you to a strange horizon. You're in a position to coordinate efforts but a competitive mood prevails. Work and pleasure are mixed advantageously. The evening may come as a relief as you can really get in sync with your mate.
Cancer 
Today you may take up new tasks, and you may also be very successful in your work abroad. You will exercise a good hold on people. However, there may be problems in matters of inheritance, and those dealing in stocks and shares need to be very careful.
Leo 
You will plan your day and will then sit back and let the schedule take care of itself. You may even attain wisdom regarding some complex situation. Love and romance have great potential for both single and married persons. Depressive thoughts and unfounded worries will clear up and you will be your normal self again. If you are taking an exam or are in a competitive situation, stars are in your favour.
Virgo 
Serious mental work and analysis are on tap early today. Be open-minded and flexible and good results are sure to follow. Today you can get what you want out of the relationship. Your old connection should play a more important role for you than usual. Exchange of thoughts will bring cosmic lightning into your romance.
Libra 
Expectations of an enjoyable day may be frustrated when a friend pulls out at the last moment. You may suspect that a competitor has received a better offer. If someone has let you down, now is the time to get wise. An outburst of emotions may not hit the target as intended.
Scorpio 
Be very careful about getting involved in power struggles or any sort of battle with others now because you don't know how they'll retaliate. They might unleash some very powerful guns on you or subject you to an unpleasant tirade. You should also be extremely wary of offending anyone over their political or religious convictions, even if you don't agree with them. Keep your thoughts to yourself right now unless you want to provoke a big backlash.
Sagittarius 
The urge to do everything your way could wreak havoc at work. Stay cool in business matters even if you're sure you're right. Old assignments will be completed. Love intoxicates you with your spouse or sweetheart, but don't fall victim to false promises.
Capricorn 
Good fortune is just around the corner and new possibilities escalate. Follow up on any sudden flashes of insight straight away. Professional ambitions are about to be realised. A confident, chatty manner will serve you well. Financial pitfalls may be challenging, but an intriguing encounter should reboot your love life.
Aquarius 
This should be a good time to slow down and stick to important issues, Taurus. You need to be patient with colleagues and resist the temptation to tell them what to do. Watch out, someone might try to get rich at your expense. In romance, you'll feel happy just being together.
Pisces
If you're dealing with the public, expect to achieve a great deal. Any negative feedback will lift now. You can advance full steam ahead, making up for lost time. A senior pulling the plug could be a blessing in disguise. Enjoy your romance and bask in the attention.