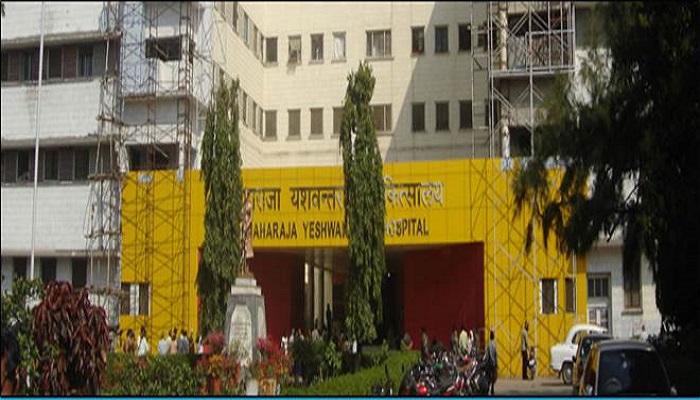 In an act of medical negligence, 17 people, including two children, died at the Maharaja Yashwantrao Hospital in Indore on Thursday after oxygen supply was reportedly cut for few minutes, say reports.
The oxygen supply was mysteriously disrupted for around 15 minutes between 3 am and 4 am on Thursday, leading to the deaths of the patients.
The hospital administration has refuted the claims that the deaths were caused by lack of oxygen or "any other negligence", adding that the deaths were a routine in a large hospital.
"There was no break in oxygen supply. The deaths are routine in a 1400-bed hospital. The hospital records 10-20 deaths a day, Divisional Commissioner Sanjay Dubey said.
However, some highly placed sources in the hospital confirmed that there was "disruption" in oxygen supply around 3 a.m.
The incident has sent shockwaves across the city even as media persons tried to find out the real cause of the deaths.
What's making the incident even more fishy is that all the records of dead patients and the logbook where oxygen supply is reportedly recorded vanished.
"Officials on Thursday said that every day 60-70 patients are put on oxygen, which is supplied by a pipe in almost all wards. "If the oxygen supply had been cut off, the rest of the patients should also have died," Dubey, who is also chairman of the autonomous body of MGM Medical College to which MY Hospital is attached, added.
Meanwhile, the oxygen delivery system at the MY Hospital has been under scanner following the death of two children who were given nitrogen instead of oxygen in the paediatric OT on May 28, 2016.
This incident has fueled trouble for the MY Hospital, which is the largest government medical facility in central India and has a grim history.