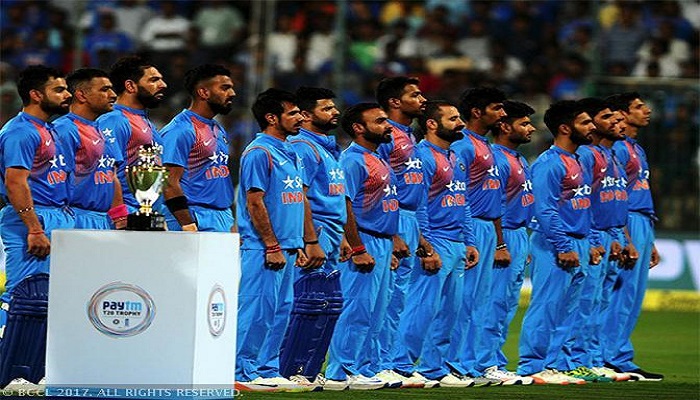 Indian captain Virat Kohli, with more than 35 million fans, has now become the most followed celebrity on social media platform Facebook in the country.
The 28-year-old had around 6,00,000 more followers than Bollywood actor Salman Khan on Sunday morning, making him the top-scorer even on social media.
Under Virat's captaincy, India won a lot of matches in all the three formats of the game, thus making him the most popular athlete in the cricket-crazy country.
The only person who is above the Royal Challengers Bangalore skipper is Indian Prime Minister Narendra Modi who has 42,285,934 Facebook followers. 
Virat Kohli, who is now a huge brand in India and overseas, enjoys 3,57,25,719 fans on Facebook, 16 million followers on Twitter and 14 million on Instagram.
Kohli is now number 52 in celebrity list across the world on Facebook. Cristiano Ronaldo leads this world list, followed by Shakira and Vin Diesel.