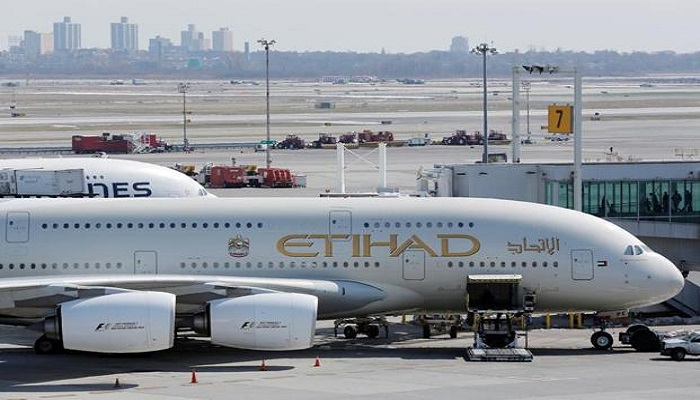 Etihad Airways said on Sunday it is fully lifting the electronics ban on board its flights to the United States after approval from the US Department of Homeland Security.
"Effective immediately, the removal of the restrictions allows passenger flying to the US to carry all laptops, tablets, and other electronic devices onto the aircraft, subject to enhanced security measures," Etihad said.
In an emailed statement, the Abu Dhabi carrier said the lifting of the ban follows "the successful validation of security measures at the US Preclearance facility at Abu Dhabi airport" earlier on Sunday.
Etihad currently operates 45 flights a week between Abu Dhabi and six cities across the US that include New York, Washington, Chicago, Dallas, Los Angeles, and San Francisco.