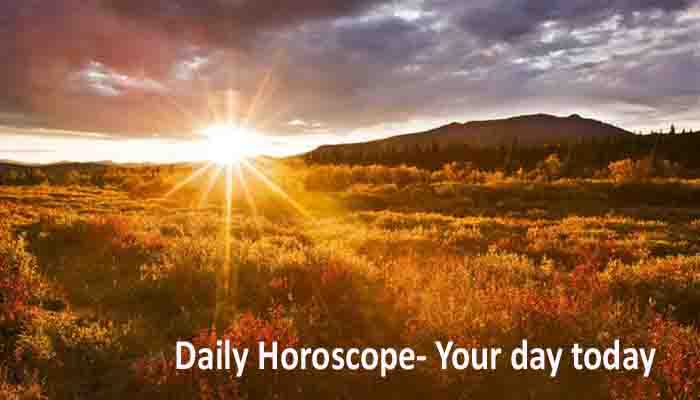 Aries: You shall be influenced by the rising standard of living around and shall desire to acquire new goodies which shall put a further pressure.
Taurus: Changes in the profession or with a career connection are possible this leads to major developments that will see a complete turnaround.
Gemini: Take the time to organise your life and streamline your routines.
Cancer: Today, you'll be ready to have fun with your friends. The next two days may find you itching to do something new and exciting.
Leo: You'll experience friction with colleagues if you are too vocal about your beliefs, so try not to ruffle any feathers. It's better to do your own thing.
Virgo: Keep a low profile early in the day, but then there's an emphasis on converting a last minute deal.
Libra: As the door of opportunity begins to open, you may be tempted to do too much and then find yourself working at a tangent to those around you.
Scorpio: Behind the scene, activities will also be clear to you. You will be the subject of discussion and you will be rewarded.
Sagittarius: You may be busy today. The chemistry between you and your sweetheart bubbles, as the need to experiment rises.
Capricorn: If you can handle your emotions and let your head rule over your heart, you will earn appreciation and reward.
Aquarius: Quality time spent in the company of your love provides a sense of security and pumps up your energy.
Pisces: Opportunities will unfold if you give a little time to an experienced friend Your social calendar looks promising, but money may be a troublesome factor with a friend.