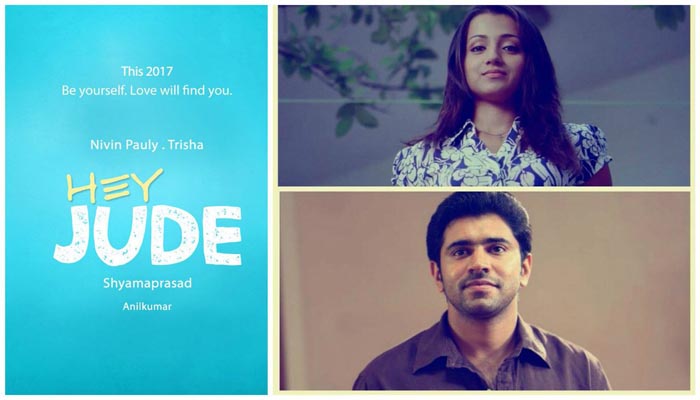 Nivin Pauly's upcoming film with Shyamaprasad, 'Hey Jude' was officially inaugurated in Goa. the whole crew were present at the Pooja.
The lead cast – Nivin Pauly and Trisha weren't present. It's not only Trisha's first film in Malayalam cinema but also her first film with Nivin Pauly.
The film's tagline reads Be yourself, Love will find you. The first look of Hey Jude had a fun, quirky, vibrant feel to it.
The film is about love, healing, self-discovery and transformation