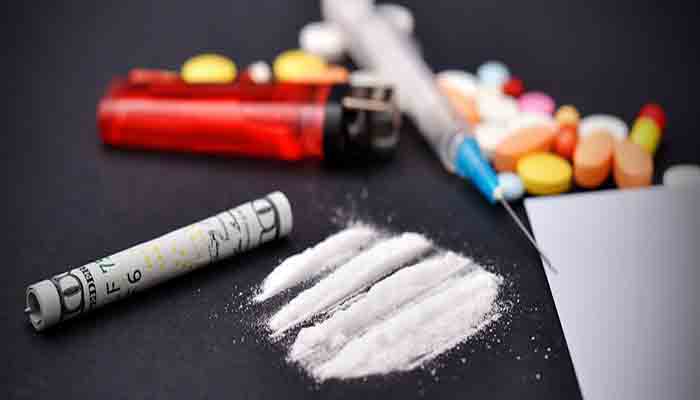 The Narcotics Control Bureau (NCB) has said that illegal Internet pharmacies are being used for trafficking drugs with the help of courier services.
It has confirmed that there is an emergence of a new psychoactive substance, mephedrone, popularly called Mcat, that is being widely prescribed and sold over a large quantity on the Internet.
NCB, in a report submitted to the government, said, "The emergence of illegal websites established in the USA, Europe and other countries offering an unregulated trade in a range of prescription medicines over the Internet has taken firm root in India, with India becoming a prime supplier. These online pharmacies transmit orders from paying customers to agents in India who procure the medicines from either legitimate or illegitimate source before dispatching them to customers by mail and by courier."
According to NCB officials, the sheer volume of the international post makes it impossible to screen every parcel and hence a majority of illegal consignments pass by undetected by the authorities.
"Internet pharmacies are usually highly vulnerable and keep the identity of organisers veiled. We have been making at least one bust every year over the last several years," said an NCB official.
An illicit Internet pharmacy was found in Surat, Gujarat, in 2015 which was in the process of delivering three courier parcels. "We seized alprazolam, methylphenidate powder, zolpidem tablets, tramadol powder, stidonafil and tapentadole tablets at the premises of Provizer Pharma & Swastik Herbal Care, Surat. Similar busts were made in other areas and five persons were arrested," he said.
TS Drug Control Administration deputy director T. Kailasam said, "The Centre is examining a proposal to regulate Internet pharmacies. At the state level, no action is being taken."
AP DCA assistant director K. Rajabhanu said, "There are no specific guidelines or rules at this moment for Internet pharmacy. As the Internet is vast it is difficult to control it."
According to the NCB, the involvement of foreign operatives has been noticed in setting up clandestine laboratories that make drugs and this indicates that India is being used by international criminal networks for the illicit manufacture of amphetamine-type stimulants and methamphetamine.
The NCB along with the Telangana state police had earlier busted an illegal lab at Rampally in Keesara mandal on the outskirts of the city. They seized methamphetamine and arrested five persons.
The NCB had earlier stated that drugs were coming in from Brazil. In August 2015, NCB had arrested a South African woman who had concealed 51 small capsules in her stomach and a big one in her private parts.
Trafficking of heroin from south-west Asia to India is gaining ground as is trafficking of hashish and cannabis from Nepal to India. Diversion of precursor chemicals and other controlled substances, as well as pharmaceutical preparations and prescription drugs containing psychotropic, is an increasing operation.