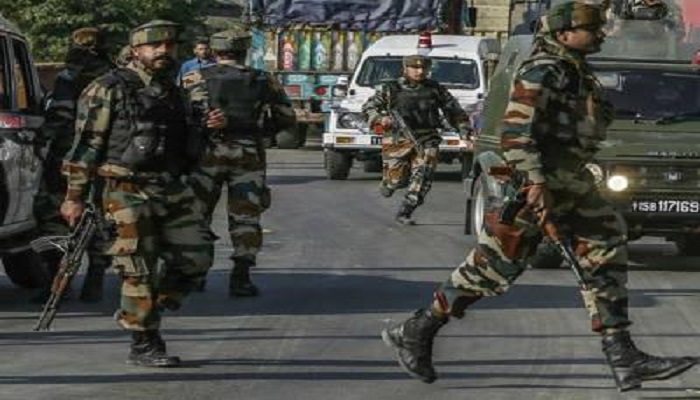 Three terrorists were killed in an encounter that began on Tuesday evening in central Kashmir's Budgam district, Army said on Wednesday.
The gunbattle began on Tuesday evening after security forces launched a search operation following a tip-off about the presence of terrorists in Radbugh village in Budgam's Magam area at around 7.30pm, a senior Army officer said.
He also said the deceased terrorists – identified as Javid Sheikh, a resident of Churpora Narbal, Dawood Ahmad Sofi, a resident of Mustafa Abad Zainakote and Aaquib Gul – belonged to Hizb-ul-Mujahideen terrorist outfit.
A joint security team of the Central Reserve Police Force, the Indian Army's Rashtriya Rifles and the Jammu and Kashmir Police's Special Operations Group was carrying out a cordon-and-search operation when they encountered the terrorists.
While the Budgam encounter is believed to have ended Wednesday morning, search operations are still on in the area.