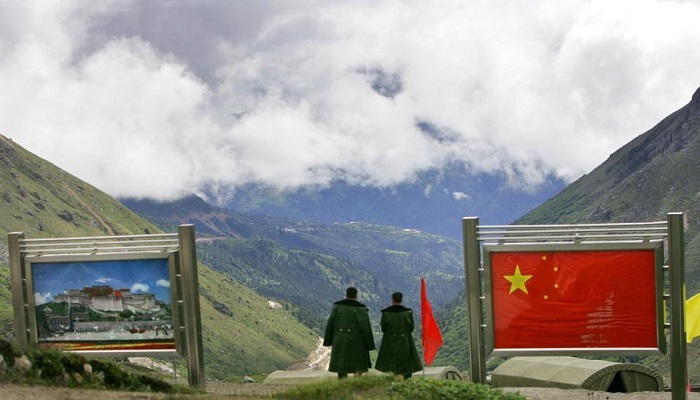 With the Opposition slamming the government for its handling of the India-China border standoff in Sikkim, External Affairs Minister Sushma Swaraj today called an all-party meeting in New Delhi tomorrow over the month-long issue.
The meeting has been called to discuss and appraise the political class of the events at the border and the steps taken by the government so far. The decision to convene the meeting was taken to ensure that the sensitive issue is discussed before the monsoon session of Parliament begins next week.
According to the sources, Sushma will convene the meeting with all the parties tomorrow at 5 pm at Home Minister Rajnath Singh's residence. Several Union ministers, National Security Adviser Ajit Doval, and Foreign Secretary S Jaishankar will also be present.
The ongoing military standoff has heightened tension at the Bhutan-India-China tri-junction leading to heated exchanges between India and China with no letting off from both sides.
Foreign Secretary S Jaishankar tried to cool tempers by referring to the current Doklam crisis and saying "differences between India and China should not become disputes".
Beijing differed by saying that Doklam was different from "previous frictions" reiterating its stand that withdrawal of troops from Doklam was a precondition to de-escalate tensions.
"China has explicitly pointed out that the illegal trespass of Indian border troops into China's territory this time took place at the defined Sikkim section of the China-India boundary, which is utterly different in nature from the previous frictions between the two sides at the undefined sections of the China-India boundary," Chinese Ministry of Foreign Affairs spokesperson Geng Shuang said.
In reply, Minister of State in the PMO Jitendra Singh said India is better equipped today to meet any challenges than it was in 1962. Singh's comments came days after Defence Minister Arun Jaitley said that the India of 2017 is different from the India of 1962.
China has accused Indian troops of trespassing in Sikkim's Doklam sector. It said this situation was different from the "frictions in the undefined sections of the boundary" between India and China.