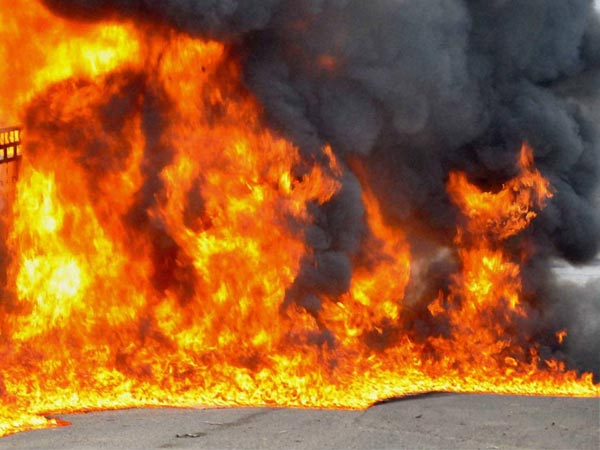 10 Indians were among 11 killed in a fire in Saudi Arabia's Najran on Wednesday. One Bangladeshi national also died in the fire, which reportedly ripped through a window-less home shared by the victims. Six other people were injured in the blaze.
External Affairs Minister Sushma Swaraj tweeted about the incident, confirming the deaths of 10 Indian nationals and saying that Mohammed Noor Rahman Sheikh, the Indian Consul General in Saudia Arabia, is in touch with the governor of Najran, Prince Jluwi bin Abdelaziz bin Musaed.
Swaraj added that staff from the Indian consulate general in Jeddah, which is around 900 kilometres from Najran, will reach the location on the first available flight. Swaraj was responding to a message posted by one Vidya S who told the minister, "My household help's husband died in a fire near Najran in Saudi. We are not able to get the help to bring back his remains."
An English-language daily based out of Jeddah reported that all the deaths occurred due to asphyxiation after the blaze in an old house that did not have any windows.
Prince Jluwi bin Abdelaziz bin Musaed, the governor of Najran, was said to have expressed his displeasure at there is no control on the kind of homes of foreign workers are given to stay. According to Arab News, Musaed has ordered setting up a committee to investigate the fire and has said that municipal bodies must prevent companies from renting out unfit homes for foreign workers.