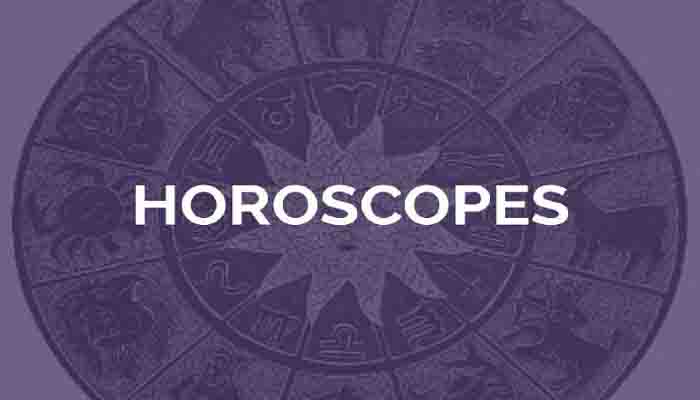 Aries 
A sharp wit helps you negotiate, but diplomacy and fairness may be equally necessary. Find ways of bringing more peace and quiet into your surroundings. You'll be in the mood to enjoy mutual interests with your beloved.
Taurus 
The huge responsibilities you seem to face may only be imaginary. At the same time, they should make you stronger and more independent. Your sweetheart may rebuff you if you try an adventurous approach.
Gemini 
Your attention to detail is excellent now and you'll be able to see where the loopholes lie. In romance, you may have to wait a while for the right response. You may have mixed feelings about socialising.
Cancer 
More work and introspection may be necessary to get ahead in your plans, but lucrative rewards can come your way for your creative efforts. The evening is a delight. It's a love song.
Leo
Turn a new leaf and reform yourself, the time has come. Seniors may give you much-needed help and advice. A partner who understands your needs can also be supportive. Your sweetheart wants more space in order to find an open path.
Virgo
This is the right time to make a major decision regarding career prospects. You may have a last-minute opportunity to address people, which can put you in the spotlight. Your beloved could give you news that you least expect.
Libra
At work, keep your personal prejudices to yourself. You may not be so keen on doing something that you feel is really someone else's duty.
Scorpio
Make time for others, as you should be more friendly. Your mate will happily tag along on any romantic adventures. The evening should add a bright chapter in your love life.
Sagittarius
They go at their pace, you go to yours. Everyone marches to their own drummer, and all that. No need to get upset about it. You'll all end up at your destination in the end.
Capricorn
Good results can come from your actions and diplomacy and teamwork rather than pushing your own agenda. A little confusion may arise in your latest relationship. In romance, an extra reserve of tact helps keep emotions in check.
Aquarius
You excel at flirting, and it's not necessarily meant to be sexy. Charm your way into your newest goal, whether it's a raise, some extra vacation time or just a phone number from the hottie you've been eyeing for a while.
Pisces
Today will be a mixed day for you during this time the workplace is going to change for sure and you will be an important instrument in this change. Act with care and prudence as enemies at workplace emerge out of nowhere.