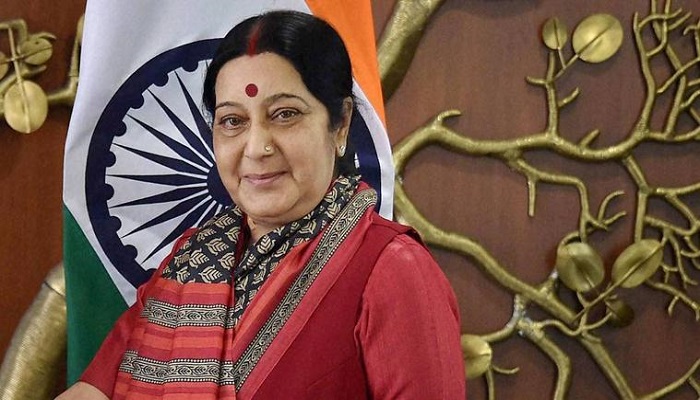 External Affairs Minister Sushma Swaraj proved her mettle since the time she assumed the office. Swaraj not only demonstrated how to use social media, especially Twitter, effectively to help Indians living in different parts of the world but also proved, time and again, that she genuinely cared, cared about Indians, and cared about the well being of fellow human beings.
Sushma Swaraj, who came across the news about the plight of an ailing 24-year-old student from Pakistan-occupied Kashmir hoping he could travel to New Delhi to treat a tumour in his liver, decided to help.
On learning that the man, Osama Ali, and his family, were unable to travel to Delhi since Sartaj Aziz, Pakistan Prime Minister's Advisor on Foreign Affairs, has decided not to write a letter to the Indian High Commission in Islamabad seeking medical emergency visa to Ali, Sushma Swaraj said that Pakistan-occupied Kashmir is an integral part of India illegally occupied by Pakistan and that India is giving Osama a visa despite not receiving a letter from the Pakistan Foreign Affairs Ministry.
Sushma Swaraj tweeted, "POK is an integral part of India. Pakistan has illegally occupied it. We are giving him visa. No letter required."