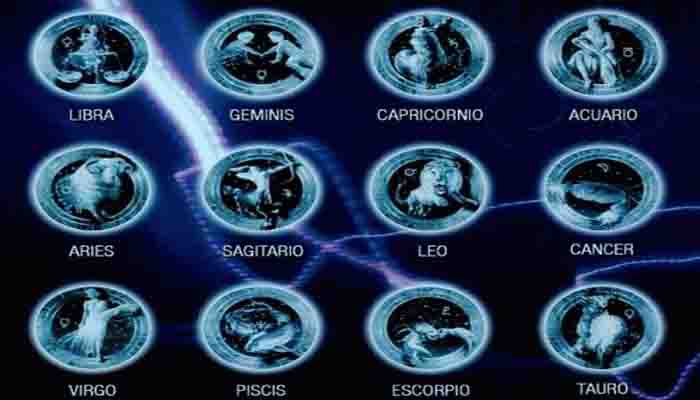 Aries 
At work, keep your personal prejudices to yourself. You may not be so keen on doing something that you feel is really someone else's duty. Make time for others, as you should be more friendly.Your mate will happily tag along on any romantic adventures. The evening should add a bright chapter in your love life.
Taurus 
Financially, you are likely to have much fish to fry. Carelessness with important papers and documents have to be avoided.The evening is a delight. It's a love song.
Gemini 
Get the news and closer to your real motivations More work and introspection may be necessary to get ahead in your plans, but lucrative rewards can come your way for your creative efforts.
Cancer 
Keep a low profile early in the day, but then there's an emphasis on converting a last minute deal.liquidity crunch shall trouble you but you shall be influenced by the rising standard of living around and shall desire to acquire new goodies which shall put a further pressure on your financial position.
Leo 
Financial issues can be settled nicely today. Watch extravagant moods and desires, as you may be tempted to go overboard in spending. Your sweetheart may rebuff you if you try an adventurous approach.
Virgo 
This is a fine day for interests of the heart and other fun things. You'll enjoy spending quality time with loved ones. A promotion resulting in an increase in income, as well as enhancement of status, is possible in the near future.
Libra 
Today you'll be inclined to strike out on your own, but certain obligations need not be put on the chopping board. The huge responsibilities you seem to face may only be imaginary. At the same time, they should make you stronger and more independent.
Scorpio 
There could be opportunities to make money but you have to be able to recognise them.The more you work on a matter the more it could turn difficult. However, you'll find success all the same. Your attention to detail is excellent now and you'll be able to see where the loopholes lie.
Sagittarius 
Get ready for a new lifestyle as handsome monetary rewards fall in your lap. You shall indulge in shopping This is a foundation laying period.Good results can come from your actions and diplomacy and team work rather than pushing your own agenda.
Capricorn 
You may get an invitation to participate in some public event and you'll find it easy to be gracious and diplomatic. A little confusion may arise in your latest relationship. In romance, an extra reserve of tact helps keep emotions in check.
Aquarius 
Your energy is high but you may be tempted to spend in a rash and unpractical way. You could gain an enviable position as your popularity grows. In romance, you may have to wait a while for the right response. You may have mixed feelings about socialising.
Pisces 
You could benefit from the assistance of someone you remotely know. Check out options that help improve your lifestyle.Your sweetheart can play a game, but actually, the aim is to reaffirm your love.