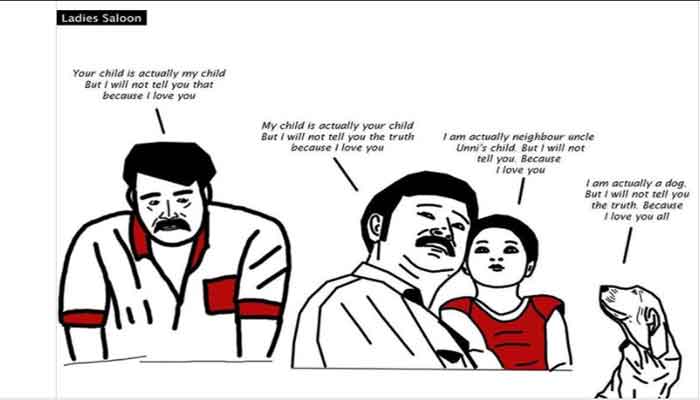 The absurdities of Malayalam television serials are going a bit overboard these days with the actress wearing ornaments that are more like fully loaded weaponry even when they are going to sleep. In addition to this weird things, the seemingly very suspicious characters are always.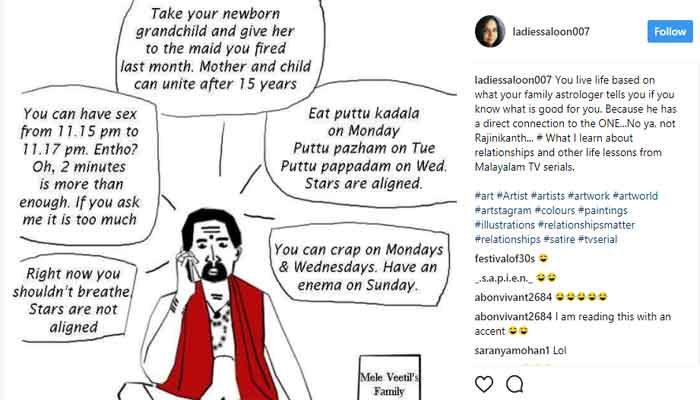 They are always teary eyed and sometimes the tears have magical powers too. Even sarcasm won't touch them, believe me. Now, however, an Instagrammer has come up with some kick ass illustrations that aptly describes the awkward and unreasonable things we see in daily Malayalam soaps.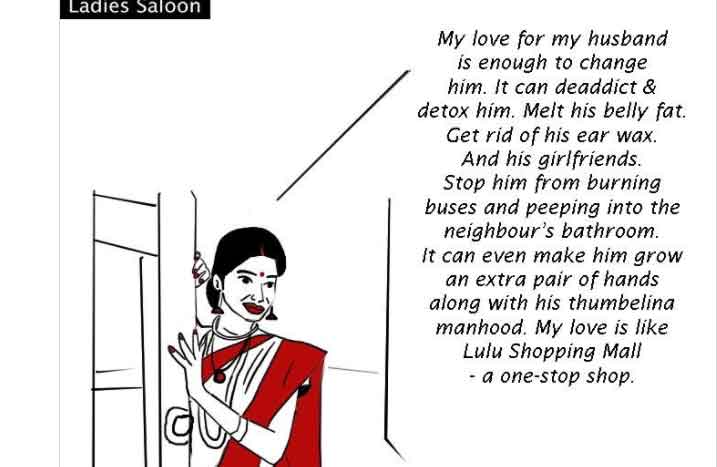 This knockout and outright hilarious illustrations were done by an Instagrammer, Sudha Pillai, who is behind the cheekily named @ladiessaloon007 handle. Sudha is currently a columnist and writer with Natgeo traveller, photographer, artist and founder of A Sunny Square, an online space for happy stories.