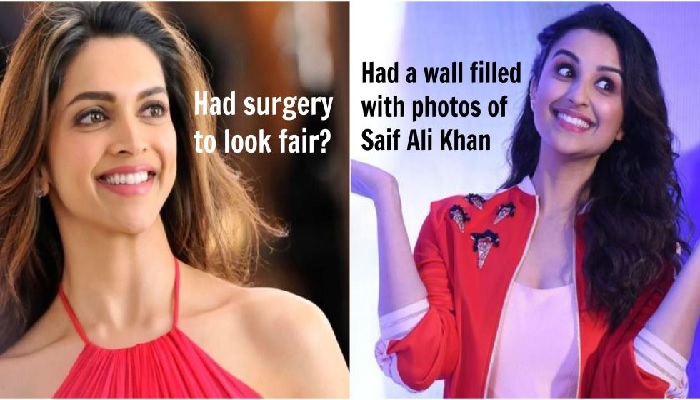 Here are some of the strangest things that 6 popular Bollywood celebs revealed on a popular television show: 
Deepika Padukone
The most bizarre rumour she's heard about herself–that she had surgery to look fair. Really guys, is that even a thing?
Varun Dhawan
He has spent the most on a pair of jeans–1 Lakh Rupees. Oh wow, that's worse than Shah Rukh Khan's jeans addiction !
Kangana Ranaut
The most that she has paid for a handbag–7 Lakh Rupees. To be fair, we don't blame her.
The last time she was shocked–when she got a legal notice. We would like to know more about this please !
Vidya Balan
The most she has spent on a saree–above a lakh. Wow, that's stretching it a bit.
The one thing she would never do for all the money in the world– she would never go for dinner with Donald Trump.
Parineeti Chopra
The one thing about her that nobody knows–she only sleeps on the right side of the bed.
Growing up, her wall was filled with photos of Bollywood actor Saif Ali Khan !
Arjun Kapoor
The one thing about him that nobody knows– he hates ceiling fans !