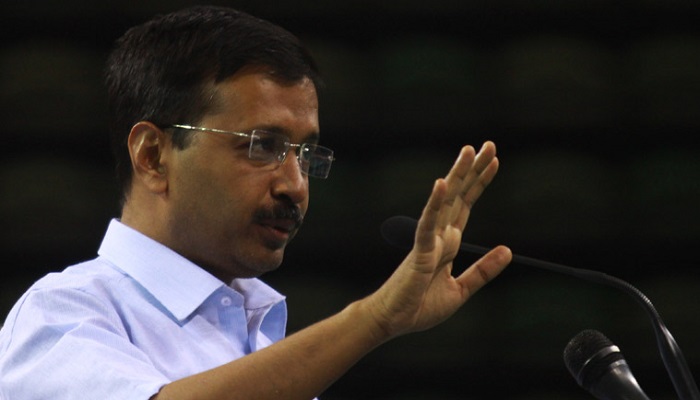 As voting began at began this morning in an assembly by-election in Delhi bypolls at Bawana, this is viewed as a career-altering for Chief Minister Arvind Kejriwal and for his AAP party.
AAP party and its supremo have been on a steep downward slide both in popularity and support since it has swept elections in the national capital in 2015.
The result in the by-election in Bawana will be seen to indicate how much influence Delhi's ruling party still has with the voters of the only state it governs.
Though the AAP enjoys an overwhelming majority in the Assembly with 65 MLAs, a victory in the bypoll would be a shot in the arm for the party.
In Bawana constituency, the Congress, Aam Aadmi Party, and the BJP are locked in a triangular fight. Within the first hour of polling, only 5.7% voters had cast their ballots in the north-west Delhi constituency.
The reason why the bypoll election is conducted is that the AAP's legislator Ved Parkash had quit to join the BJP in March this year, just ahead of municipal elections.
Also in the Delhi Civic poll elections in April this year, saw AAP being crushed by BJP, only afters weeks where they were knocked down in assembly elections in Punjab and Goa.
Mr. Parkash is now the BJP's candidate in Bawana, who will be contesting against AAP's candidate is Ram Chandra.The Congress has fielded a seasoned politician Surender Kumar, who has been the Bawana MLA three times.
All three major parties are eyeing a victory in the bypoll, being seen as the barometer of their political influence.
This bypoll that has Voter Verifiable Paper Audit Trail (VVPAT) being used, have 2.94 lakh electors, with the election that is being carried out through 379 polling stations. The counting will take place on August 28.
The Candidate, the Chief Minister, his ministers and other top cabinet colleagues campaigned hard in Bawana, with Mr. Kejriwal camping there every Sunday for the past few weeks, exhorting voters to choose his party again.
Kejriwal in his campaigning stressed on how only his party could solve the complaints and problems within a short span of time compared to other and was seen shouting on top of the roof about the deeds done during his tenure, in a desperate attempt to get them winning.
By-elections are also being held in two assembly seats in Goa, where Chief Minister Manohar Parrikar is contesting today to join the state assembly, and in Nandyal in Andhra Pradesh.