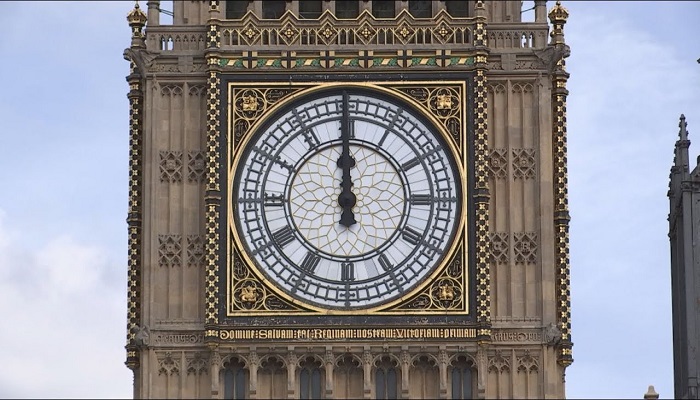 The iconic Big Ben fell silent on Monday for a four-year repair, as a political outcry mounted over renovations that will rob Britain of a cherished symbol at a time of national uncertainty.
The 12 bongs from the famous bell rang out for midday in front of a hushed crowd of over a thousand people assembled in Parliament Square to mark the longest silence in its 157-year history.
"I can see it from where I live. I do live my life by it. I'm 72 and I'm worried it might be the last time I actually hear them!" said Denise Wiand, one of the spectators.
Westminster's Elizabeth Tower, which looms over the Houses of Parliament and is one of Britain's most popular tourist attractions, is due for conservation work. The famous clock's bell has been stopped over health and safety concerns.
The decision will protect builders working on the site, amid fears that prolonged exposure to the 118-decibel bongs from the 13.7-tonne Big Ben bell could damage hearing.