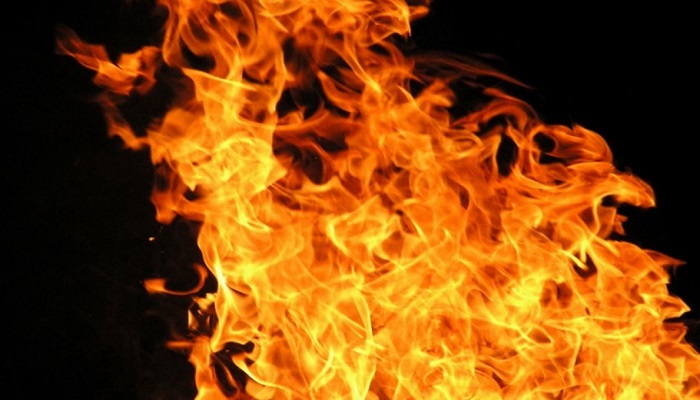 An Indian man received serious injuries during an explosion and fire that occurred on Monday afternoon in a scrap, parts and rubber warehouse in Sharjah's industrial area number 10.
The police said that the worker, identified as 34-year-old Mohammed M., received serious injuries to his skull from the shrapnel of an exploding gas cylinder, while he was just metres away from the site. He was rushed by national ambulance to the hospital and is in the ICU.
Mohammed M. is not an employee of the affected warehouse but was only in the area to do business at another company nearby, when he happened to be near the scene of the accident.
The explosion took place at a rubber, scrap and metal warehouse, causing a massive fire around 12:30 pm. Police patrols arrived and cordoned off the area to evacuate warehouses in the area to ensure safety.
Colonel Sami Al Naqbi, director-general of the Sharjah Civil Defence, said they received the emergency call at the newly-launched joint operations room, which dispatched firefighting teams from the industrial area and Samnan fire stations. Rushing to the site in under three minutes, the crew managed to control the fire in three hours and prevented the flames from spreading to nearby warehouses. They then commenced cooling operations to allow forensic experts to investigate the site, to ascertain the cause of the blaze.
Colonel Al Naqbi noted that the stock of flammable materials like rubber, tyres, petrol, chemicals, gas, metal and scraps in the warehouse produced thick smoke plumes that engulfed the area.