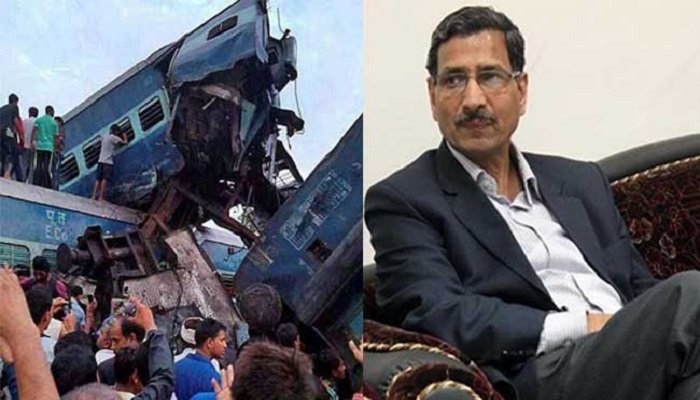 Railway Board Chairman AK Mittal resigned from his post on Wednesday following a series of train accidents in the past one year.
Reports say his resignation is yet to be accepted. His resignation came on a day when the Kaifiyat Express derailed in Uttar Pradesh's Auraiya today, the second incident of a train derailment in four days. Over 70 people were injured on Wednesday after 10 bogies of the Kaifiyat Express derailed in Auraiya.
On August 19, just four days ago, 14 coaches of the high- speed Utkal Express got derailed, with one of them crashing into a house adjacent to the track near Uttar Pradesh's Khatauli. While over 23 people were reported to have died in the accident, over 60 were injured.
There have been over 250 deaths due to train derailments between November 2016 and today. The Kaifiyat Express derailment was the fifth major train accident reported this year. Earlier this year, 27 passengers lost their lives and 36 were injured after nine coaches of the Hrakhand Express moving towards Bhubaneshwar derailed near Andhra Pradesh's Vizianagaram. Here is a timeline of train accidents this year.
The Railways saw a churn after the Utkal Express derailment on August 19. Member Engineering Railway Board Ashok Mittal was sent on leave after the prima facie evidence pointed at negligence by staff. Four railway officials were suspended by the General Manager Northern Railways, who has also been sent on leave.
Indian Railways has also been in the line of fire for the quality of food served and beddings on board. A CAG report earlier this year had said that the food served on board trains in India was not suited for human consumption.