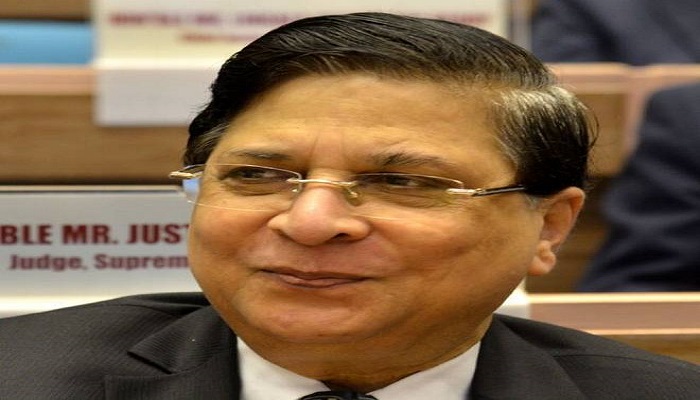 Tough, effervescent and pragmatic Chief Justice J S Khehar, who struck down the government's ambitious NJAC Act that would have given the executive a final say over judicial appointments and ruled for citizens' right to privacy, on Friday made way for a diminutive, quiet man with a steely resolve Mr. Misra.
At a brief ceremony in the Darbar Hall of Rashtrapati Bhawan, President Ramnath Kovind administered the oath of office to Mr. Misra. He will have a tenure of about 14 months till October 2, 2018. 
Justice Misra, 64, assumes office following the retirement of Justice J S Khehar on Sunday. With Justice J S Khehar's exit, the Aadhaar Constitution Bench has lost its lead judge. It will be upto Justice Misra now to either lead the Bench or have Justice Chelameswar lead it.
As per the established practice, Justice Khehar had named Mr. Misra as the next CJI last month.
He has done his fair share of constitutional arm-twisting without raising his voice: he got the government to withdraw President's rule in Uttarakhand rather than have an adverse order passed against it. 
His order making the national anthem mandatory in movie halls did stir up a controversy, but those who know him speak about his commitment to the symbols of Indian democracy and the Indian state: the flag, the emblem, and of course, the Constitution. 
His rulings in Nirbhaya and the Mumbai blasts case had showed his steely side. He has his work cut out – filing up judicial vacancies, dealing with contentious cases such as Ayodhya, Cauvery and women's right to enter the Sabarimala. He also gets the contentious MOP (Memorandum of Procedure of appointment of judges) issue in legacy from Khehar. The court hasn't agreed to the security clause which would allow the government to veto superior court appointments.