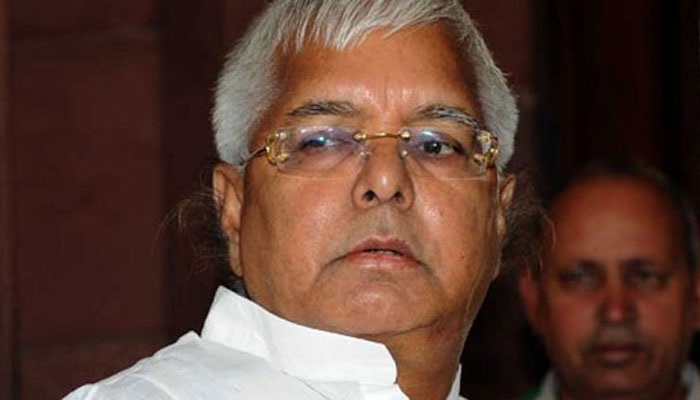 Politician Lalu Prasad Yadav and his son Tejaswi Yadav was issued summons to appear in front of the The Central Bureau of Investigation in connection with corruption in giving a crucial IRCTC contract to a private company when Lalu was the union railway minister.
Lalu Yadav has been asked to appear for questioning on Monday and his son, the next day. Tejashwi Yadav will be questioned for the first time by the CBI; he was interrogated for seven hours by Income Tax officials last month.
Tejashwi had in July refused to quit as Deputy Chief Minister when the corruption charges swirled around him and the Yadavs were raided by the CBI. Nitish Kumar then dramatically ended his alliance with Lalu Yadav and the Congress, saying his conscience would not allow him to continue. A day later, he took charge as Chief Minister again after reviving his alliance with the BJP.
The case surfaced in April, when the BJP raised allegations that Lalu Yadav's older son Tej Pratap Yadav had abused his powers to sell to the Patna zoo a large amount of soil allegedly dug out during the construction of a mall on a plot of land owned by the Yadav family on the city's outskirts.
Investigators later said there were massive irregularities in the land deal. Lalu Yadav was charged with facilitating, as the country's Railways Minister in 2006, a contract to a private company to run hotels, in exchange for the premium three-acre plot as kickback. The land was first transferred to the wife of a lawmaker of Mr Yadav's party and finally to Mr Yadav's wife and sons at a dirt-cheap rate, the CBI says. Later this land was transferred to another company Lara Projects, a company owned by his family.
Tejashwi is also one of the owners of the land, but he has repeatedly asserted that he could not be blamed for a deal dating back to when he was "just a boy who hadn't even sprouted a moonchh".