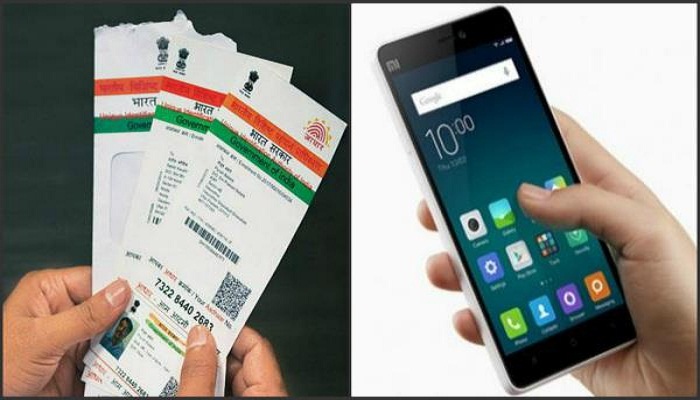 The Centre has issued a notice, stating that all the SIM cards have to be linked to Aadhaar before February 2018 to avoid deactivation of the phone numbers.
The order was passed yesterday by the Supreme Court after hearing the Lok Niti Foundation case regarding linking of Aadhaar card and SIM cards.
The Centre added that this is being done to prevent criminals, fraudsters, and terrorists from using SIMs in the name of ordinary citizens.
The Centre has also directed the telecom companies to inform their subscribers about the linking of cell phones to Aadhaar through emails, text messages or advertisements.
A bench comprising of former Chief Justice J S Khehar and Justice N V Ramana said the verification of existing pre-paid mobile users, running into crores, be done within one year.
Lok Niti Foundation had sought the intervention of India's top court to underline the unauthorised use of SIM cards in mobile phones.