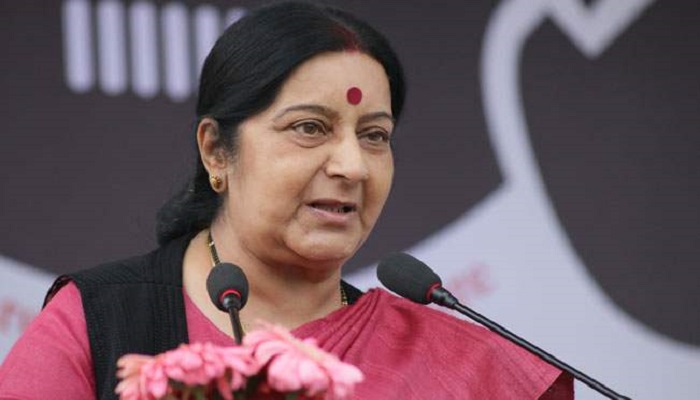 Foreign ministers of India, US and Japan will hold a trilateral meeting in New York today to give momentum to their cooperation, amid China flexing its muscles in the region.
Minister of External Affairs Sushma Swaraj will hold the trilateral meeting with US Secretary of State Rex Tillerson and Japanese foreign minister Taro Kono today on the sidelines of the UN General Assembly, an Indian official said.
During her week-long stay, Ms. Swaraj, leading a high-powered Indian delegation, is expected to hold about 20 bilateral and trilateral meetings with leaders attending the session. Ms. Swaraj will address the annual session of the UN General Assembly on September 23.
The minister is scheduled to have a series of meetings tomorrow including that with Tunisian Foreign Minister Khemaies Jhinaoui, Bhutanese Prime Minister Tshering Tobgay, Danish Foreign Minister Anders Samuelsen, Latvian Foreign Minister Edgars Rinkevics and her Bolivian counterpart Fernando Huanacuni Mamani.
Ms. Swaraj will also attend a high-level meeting on UN Reforms hosted by the US and chaired by its president Donald Trump.
China is engaged in hotly contested territorial disputes in both the South China Sea and the East China Sea. Beijing has built up and militarised many of the islands and reefs it controls in the region.
China claims sovereignty over all of South China Sea.
Vietnam, Malaysia, the Philippines, Brunei, and Taiwan have counterclaims.