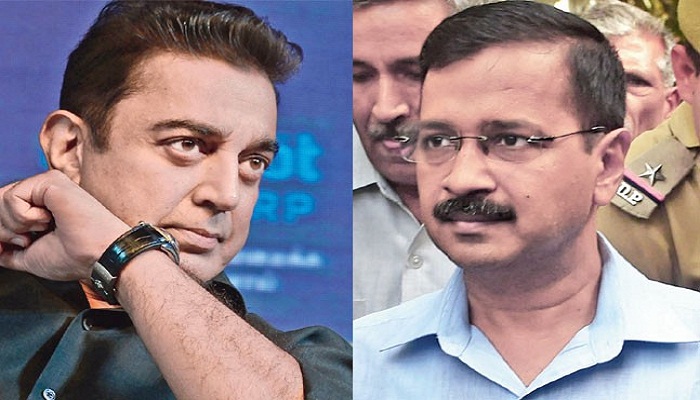 Aam Aadmi Party national convener and Delhi Chief Minister Arvind Kejriwal is likely to meet actor Kamal Haasan, who has said he was thinking of entering political life, in Chennai on Thursday, AAP sources said here on Wednesday.
While speculation about Mr. Haasan's entry into politics has been rife for months, the actor last week said he was considering floating his own political party.
Sources in the AAP declined to comment on the agenda of the meeting with Mr. Haasan. However, the latter's entry into politics may come up for discussion, they said. In September 2015, Mr. Haasan met Mr. Kejriwal at the Delhi Secretariat to seek support for the film industry.