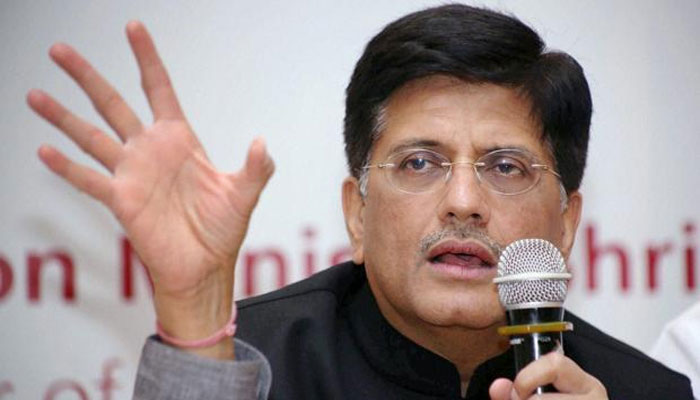 The Indian Railways ecosystem can create a million jobs within the next 12 months, said railway minister Piyush Goyal at the opening session of the India Economic Summit.
As part of this exercise, the national carrier plans to create a sort of a franchisee model wherein local entrepreneurs, by using a smart device, can book tickets at 2,000 railway stations across its network which don't have a booking office.
"This is in the works and will happen very soon," Goyal told.
The national carrier has a track length of around 115,000km, making it the world's largest railway network under a single management. It runs around 20,849 trains daily and transports 23 million passengers.
Goyal said various initiatives such as dedicated freight corridors, track renewal, station redevelopment, passenger holding areas and amenities such as parking have the potential to create these jobs without them being on the books of the country's largest employer.
Goyal's comments came a day after Prime Minister Narendra Modi for the first time directly addressed the criticism that the National Democratic Alliance (NDA) has mismanaged the Indian economy—especially after the first quarter showed that economic growth slowed sharply to 5.7%.
"The narrative is changing and India is becoming the pole around which the world economy can flourish," Goyal, who also holds the coal ministry portfolio, said at the session.
Goyal has been given charge of the railway ministry to take care of critical issues such as passenger safety, corporatization of railways, monetization of the transporter's assets and boosting non-fare revenue to deliver tangible outcomes.
He said the investment potential in the railways can have a significant impact on job creation in the country.
Goyal added that works such as track renewal and safety can alone create 200,000 jobs.
The NDA government unveiled the largest-ever rail budget of Rs1.31 trillion for this financial year, an 8.26% increase over the Rs1.21 trillion allocated to the national carrier in 2016-17.
"There is a changing nature of the jobs worldwide. The youth of tomorrow doesn't want to be a job seeker but a job creator," Goyal said.
He said he will leverage the people's carrier real estate and monetise it so that there is no pressure on the exchequer.
This comes at a time when railways' finances are stressed as it faces stiff competition from airlines and road transport for carrying people as well as freight.
Indian Railways is increasing its capital expenditure (capex). According to a recent Citibank report on the performance of Indian Railways, railway capex increased 60% year-on-year (y-o-y) in FY16 and 18% y-o-y in FY17. Physical commissioning of projects has improved sharply. Average commissioning of broad-gauge lines increased 86% in FY16-17 over average commissioning in 2009-14. Electrification of rail lines increased 58% in FY16-17 from the average in 2009-14.
"The potential in India is huge, it's the mindset change which will transform India; we've seen that happen in sector after sector. It is the railways' turn now," Goyal added.