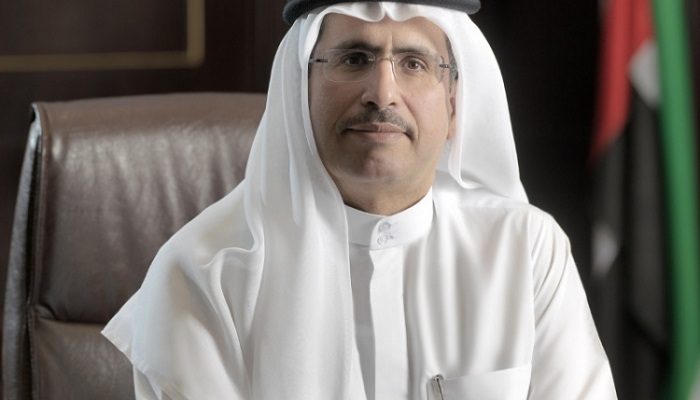 Saeed Mohammed Al Tayer, managing director and chief executive officer of Dubai Electricity and Water Authority (Dewa) during a ceremony to honor this year's Conservation Award winners, said that educational institutions help saved over 157GWph and 1.4 billion gallons of water, enough to fill 2,500 Olympic swimming pools since the launch of the award in 2007 until last year.
Al Tayer, said savings contributed to reducing about 90,000 tons of carbon dioxide emissions, equivalent to planting 100,000 trees. He added the cumulative savings in electricity and water are worth approximately Dh122 million.
Last year, schools contributed to saving 23GWph of electricity, over 288 million gallons of water, and over 17,000 tonnes of carbon dioxide emissions, which is equivalent to planting 20,000 trees.
Al Tayer said simple gestures such as turning off the lights before leaving the house, switching off the tap water when not in use and adjusting the air conditioner on 24°Celsius can contribute to saving Dh25 million a year.
For example, Jumeirah International Nursery was able to save 15 per cent electricity and 34 per cent water through recycling water and relying on natural lighting inside classrooms, while Al Mohallab School saved up to 33 per cent water through complete maintenance to facilities and switching to LED lights. 
Under the theme 'Together for a Sustainable Future,' the Conservation Award recognizes the education sector's institutional and individual efforts in reducing electricity and water use for 11 years in collaboration with the Ministry of Education and the Knowledge and Human Development Authority (KHDA).
Al Tayer said that the award is given based on strict technical parameters such as enhancing the efficiency of water and electricity use and retrofitting buildings, in addition to awareness parameters. 
To date, 394 institutions participated in the competition's six categories including Distinguished Educational Institution in Conservation, Distinguished Conservation Leader, Distinguished Conservation Team, and Distinguished Conservation Project categories.