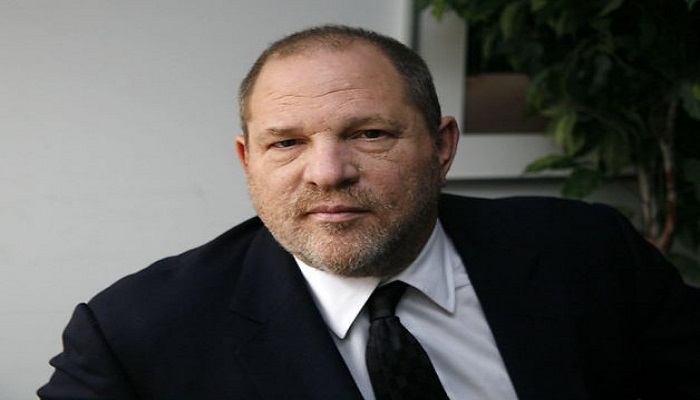 A day after the widespread of sexual harassment allegation towards Harvey Weinstein, his wife Georgina Chapman, released a statement announcing that she is leaving him. The Marchesa designer married Weinstein in 2007. They have two children.
Harvey Weinstein, an American film producer and co-founder of Miramax productions, a famous production house which produced several films like Pulp Fiction, Clerks, The Crying Game and Oscar Award-winning Shakespeare in Love, got married Chapman after he left his first wife.
The reports are coming from various sides about the non-consensual sex and sexual harassment by Harvey. Many Hollywood actors and actresses have spoken out about disturbing stories of their experiences with Weinstein. While the growing accusations of sexual harassment and rape forced Chapman to leave Harvey.
 "My heart breaks for all the women who have suffered tremendous pain because of these unforgivable actions. I have chosen to leave my husband," she said.
Angelina Jolie and Gwyneth Paltrow also shared stories of their experiences with Weinstein. Paltrow said that just after she was cast in Emma, Weinstein, who was producing the movie, invited her to a meeting in his hotel room. By the end of their exchange, he suggested her to join him in the bedroom for a massage. She refused to do so, though she maintained a professional relationship with him.
Jolie also responded that she had a bad experience with Harvey Weinstein and as a result choose to never work with him again and warn others when they do so.
Several actresses like Jennifer Lawrence, Emma Watson, Brie Larson, and more spoke out after Harvey's sexual harassment allegations got national wide attention.
Most recently, Jessica Chastain, an American star, and producer have spoken out at the wake of the allegations made against Harvey Weinstein. Chastain came into the movie business with 2008's "Jolene." She has starred in two movies that were distributed by the Weinstein Company – the 2012 period drama "Lawless" and the 2013 three-film collection "The Disappearance of Eleanor Rigby", saying she has been well aware throughout her career of Harvey's reputation for sexually harassing women.
All the allegations of non-consensual sex are denied by Weinstein Harvey. He further confirmed that there were never any acts of retaliation against any women for refusing his advances and he is not responding to anonymous allegations happening around him.