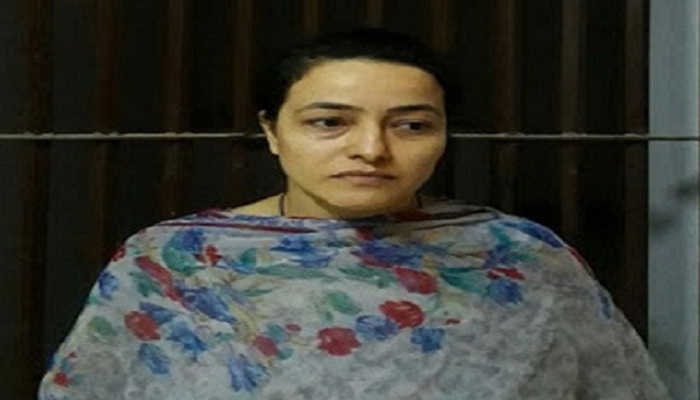 Contradicting her interviews on t.v, Honeypreet Insan has confessed to inciting violence in Panchkula. The daughter of rapist god man Ram Rahim, was on the run from the police after her father was incarcerated. She hired lawyers and gave interviews to various news channel, before surrendering to the police.
Honeypreet's police remand was extended by three days till October 13 by a court on Tuesday. The police had sought a nine day remand for Honeypreet but the court, after hearing the arguments, sent her to a three-day police custody.
Earlier, she was remanded to six days in police custody on October 4 during which she was taken to Bathinda to evade arrest.
Honeypreet, whose real name is Priyanaka Taneja, figured at the top of the list of 43 suspects wanted by the Haryana Police for their involvement in the violence that erupted in the aftermath of the conviction of Dera chief Gurmeet Ram Rahim Singh.
Accused of being the mastermind behind the violence, Honeypreet told the special investigation team of Haryana Police that she prepared guide maps of the town of Panchkula before the riots broke out.
Last week, Haryana Police issued summons to 45 members of a committee of the Dera to appear before it regarding the violence that erupted in Panchkula in August.
Police sources said a hard disk, which reportedly contains details of transactions worth Rs 700 crore, including including those related to property and hawala deals, of the Dera has been recovered and sent for further examination.