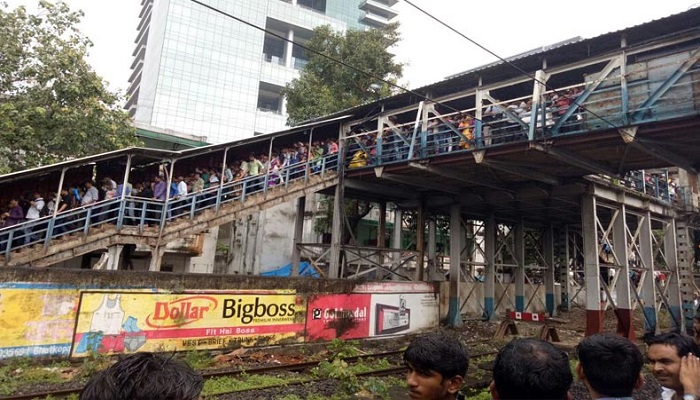 Following the Elphinstone Road station tragedy, the Army has pledged to help build Three foot over-bridges at Elphinstone Road station by January 31, 2018. 
The announcement was made by Railway minister Piyush Goyal who was at the Elphinstone Bridge railway station this morning along with Defence minister Nirmala Sitharaman and Maharashtra CM Devendra Fadnavis. 
The move comes after 23 people died in a stampede on the Elphinstone foot over-bridge on September 29. An inquiry committee report has blamed heavy rain, crowd and confusion for the tragedy. The inquiry panel has recommended that passengers be prevented from carrying heavy luggage during peak hours. The movement of commuters, mainly vendors, carrying baskets stuffed with goods during peak hours should also be restricted, it further said.