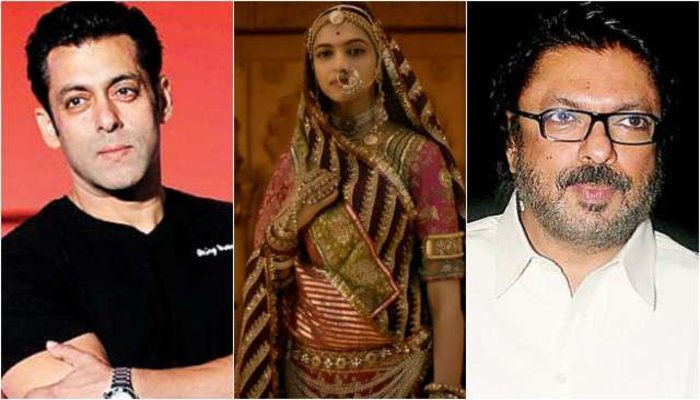 The ever controversial yet to be released film Padmavati has a new supporter. Various associations join hands to help Bhansali in time of need.
Padmavati's new supporter is the 51-year old  Salman Khan who said that the film should not be judged before it is seen.  Khan who has collaborated with Bhansali on films such as Khamoshi, Hum Dil Chuke Sanam, and Saawariya, said Bhansali was a great filmmaker.
"No decision should be made without seeing the film Padmavati. Sanjay Leela Bhansali makes lovely films and there is nothing wrong with his movies," Salman told Network 18.
The decision whether the film is suitable for release or not rests on the shoulders of the Central Board of Film Certificate (CBFC), the actor had said.
Several film bodies including, Indian Film and Television Directors' Association (IFTDA) along with Cine and TV Artists Association (CINTAA), Western India Cinematographers Association (WICA), Screenwriters Association (SWA), Association of Cine and Television Art Directors and Costume Designers (ACTADCD), also came out in support of the director today and questioned the government's silence on threats by Rajput groups against the release of the film.
Padmavati and its director, Sanjay Leela Bhansali had been facing trouble ever since the start of the movie. The set of the movie was vandalized twice — in Jaipur and Kolhapur — and the director was roughed up by members of Karni Sena during the Jaipur schedule of the film earlier this year.