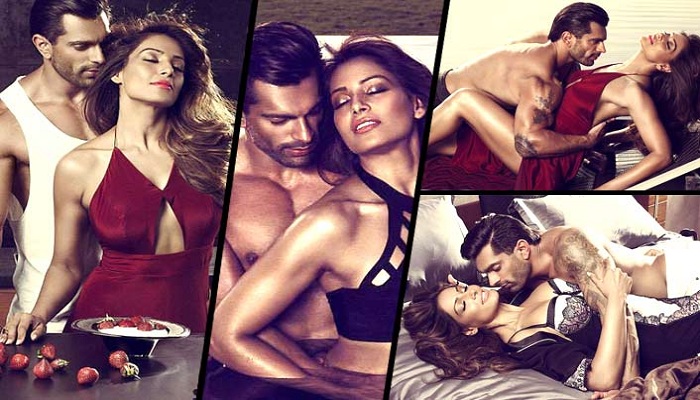 Bipasha Basu's new 'condom ad' viral on social medias, gets trolled…
Bipasha Basu and Karan Singh Grover were recently seen together in a condom ad. Soon after the ad surfaced online, internet trollers targetted the celebrity couple for endorsing it.
Bipasha who is known for her boldness said,"The idea is to create awareness on the subject; it's the need of the hour. I am doing no wrong by endorsing condoms."
She expressed her disappointment on how 'sex' is still considered taboo in India through a tweet. Although some appreciated the actor for her initiative to spread awareness, others shamed her.
Some troller advised, "Bipasha Basu, not sure you should be doing this. Wait and explore good cinema. You do have a brand value."
Another troller took a potshot at her career, saying, "No movies been offered to these two, so they have to resort to cheesy commercials."
Bipasha and Karan met on the sets of Alone and married in 2016.
Karan Singh Grover and bips advertising playgaurd condoms…… Bass kuch aur kaam bacha nahi ab Bollywood mein dono k liye….

— Mayo..neseeee (@mayur_sunil1) October 23, 2017
This Bipasha Basu and KSG condom ad is so cringe worthy mygod :-/

— rupsa. (@rupali_brupsa) October 22, 2017
Bipasha Basu defends the condom ad
Berozgari ke zamaane mein defend karne ke alaawa aur chaara kya hai
LOL

— Italian Bahu (@ItalianBahu) October 24, 2017