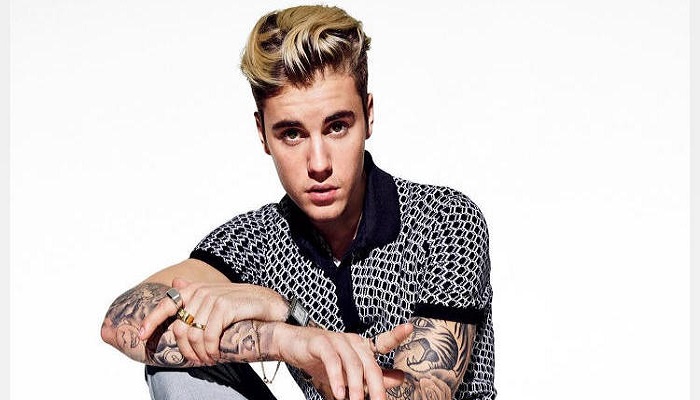 Everyone, at least girls love Justin Bieber. And Bieber too likes girls. Here is a list of the lucky girls who dated Justin Bieber.
It's no secret that Justin Bieber enjoys dating beautiful women — just take a look at Selena Gomez. Throughout his time in the spotlight, the singer has been rumored to have dated a handful of models, including Hailey Baldwin, Sofia Richie, and Chantel Jeffries. While some of his fans just can't seem to get over his romance with Selena, it seems Justin can't either because the two are officially back together. Keep reading for a look at all the women Justin has been romantically linked to, then feast your eyes on his hottest Instagram moments.
1 Chantel Jeffries
The Wilhelmina model was rumored to have dated Justin after she was spotted riding shotgun — and driving — with him in his yellow Lamborghini in 2014. Prior to that, she was seen vacationing with Bieber in Panama just days after he was arrested for a DUI and drag racing in Miami. While it's unclear whether these two actually dated, Chantel has a history of dating famous men, including Diddy's son Justin Combs and Philadelphia Eagles wide receiver DeSean Jackson.
2 Yovanna Ventura
Justin reportedly romanced the Instagram model in 2014 and again in 2015. The two often shared cuddly photos (which have since been deleted) of each other on social media and Yovanna was even on hand to celebrate the singer's 21st birthday on a private island back in March 2015.
3 Ashley Moore
In March 2015, the "Sorry" singer was seen cozying up to the model in the stands at a Clippers basketball game in LA. While a rep for Justin told E! News that the two were "just friends," they seemed very flirty with one another as Bieber sat on Ashley's lap and kissed her on the forehead.
4  Hailey Baldwin
Justin and Hailey have been friends for quite some time now, but over the holidays in 2015, the two appeared to be more than just pals when they jetted off to a tropical location to ring in the New Year together. Naturally, Justin and Hailey took to Instagram to upload photos from their trip, including a snap of the pair sharing a passionate kiss on the lips. In April 2016, the model opened up about her relationship with the singer, telling E! News, "We are not an exclusive couple. He's about to go on tour. Relationships at this age are already complicated, but I don't really like to talk about it because it's between me and him."
5 Nicola Peltz
It was rumored in May 2016 that Justin was dating the Transformers actress. According to Us Weekly, the two were having sleepovers at Justin's Beverly Hills home and Justin was "really into her." Nicola has since moved on with Anwar Hadid.
6   Sofia Richie
Justin and Sofia had a Summer fling in 2016. During their time together, they traveled to Mexico and Japan and Justin even deleted his Instagram account after his fans began posting negative comments about Sofia. It's unclear why their romance ended, but according to E! News, Justin didn't want a relationship at the time.
7  Paola Paulin
Justin briefly dated the Ballers actress in October 2017. The two were spotted on several dates together, including a series of church outings.
8    Selena Gomez
Justin and Selena famously dated on and off from 2010 to 2013 and shared a slew of sweet moments along the way. While Justin has gone on record saying, "I don't know if I'm over it yet," Selena has stated countless of times that she's "beyond tired" of talking about him. Even so, the two fueled reconciliation rumors when they were spotted together on not one but two occasions in November 2015. Six months later, Selena put those romance rumors to rest when she crumpled up a fan's sign that read "Marry Justin Please" during one of her Revival tour stops.
Still, Justin and Selena just couldn't seem to stay away from each other because by November 2017 they were officially back together. The couple reconnected after Selena's kidney transplant over the Summer and rekindled their romance following Selena's split from The Weeknd. Only time will tell if this time it's the real deal.