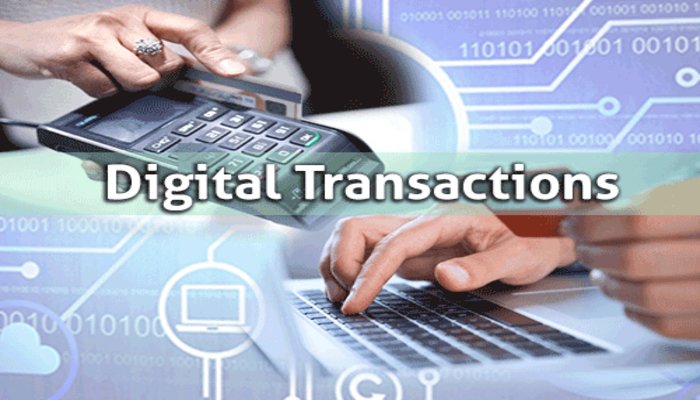 To encourage the use of cards, the government may soon implement this facility. Here are the details to find out more.
A senior functionary of industry body CAIT said the Centre may withdraw the bank cheque book facility in the "near future" to encourage digital transactions.
Confederation of All India Traders (CAIT) secretary general Praveen Khandelwal said the government needs to encourage the use of debit and credit cards.
"In all probability, the Centre may withdraw the cheque book facility in the near future to encourage digital transactions," he said.
Khandelwal was talking to reporters at the launch of 'Digital Rath', a joint initiative of the CAIT and Mastercard to encourage traders to adopt different modes of digital transactions and promote the cashless economy.
The CAIT secretary general said, "The government spends Rs. 25,000 crore on the printing of currency notes and another Rs. 6,000 crore on their security and logistics.
"Moreover, banks charge 1% on payments through debit card and 2% through credit cards. The government needs to incentivize this process by providing subsidy directly to the banks so these charges can be waived."
Khandelwal said only 5% of the total 80-crore ATM-cum-debit cards are used for cashless transactions, while 95% of them are used for cash withdrawals.
Mastercard Executive Director (Global Community Relations) Ravi Aurora said this initiative with the CAIT will provide a "major fillip in our endeavor to move towards a less-cash society".
"Under the digital literacy campaign, we have held about 450 conferences during the past three years. By the end of next month, we have set the target to reach to 10 lakh merchants to support the government's target of powering 2,500 -crore digital transactions," Aurora said.
Aurora said 'Digital Rath' would further strengthen the nationwide movement of 'Cashless Bano India" in line with the government's vision of digital India.
"We believe small traders and merchants are an important constituency to help India transform into a knowledge economy."
He said Mastercard has invested about $500 million in India during the past couple of years and it plans to pump in another $700-800 million.
CAIT president B.C Bhartia said a sizeable part of the Indian population consists of youths.
"Youths prefer digital transactions. Even temples have put up machines for digital transactions. Now, the government needs to make digital transactions more attractive," he added.