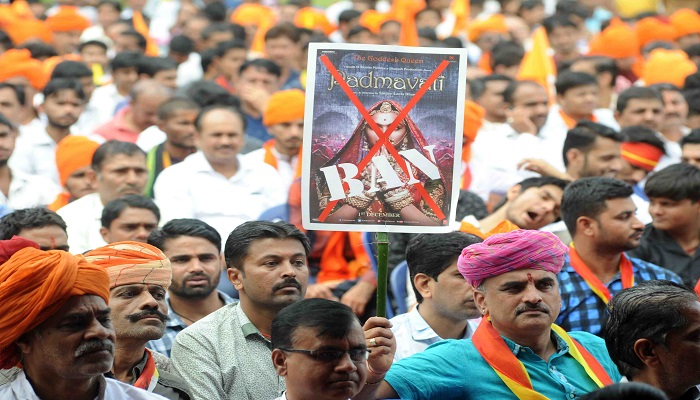 On the background of rising protest over the history-based movie, Padmavati postponed its release date further. Padmavati was slated to hit the theatres on December 1.
The filmmaker Sanjay Leela Bhansali has confirmed that they have voluntarily postponed the release date of the film. The new release date has not been announced yet.
Padmavati has been facing the irks of right-wing groups alleging for distorting history and demeaning the honor of the Rajput queen Rani Padmini. Even though Sanjay Leela Bhansali has been denied all of these charges, the protests against the film spread across the country. Also, the Central Board of Film Certification (CBFC) delayed the certification of Padmavati due to incomplete documents.
Here is the full statement of Viacom18, the producers of the film.
Viacom18 Motion Pictures, the studio behind 'Padmavati' has voluntarily deferred the release date of the film from December 1st, 2017. Along with Sanjay Leela Bhansali, amongst the most gifted filmmakers of his generation, Viacom18 Motion Pictures has created a beautiful cinematic masterpiece in 'Padmavati' that captures Rajput valor, dignity, and tradition in all its glory. The film is an eloquent portrayal of a tale that will fill every Indian with pride and showcase our country's story-telling prowess across the globe. We are a responsible, law-abiding corporate citizen and have the highest respect and regard for the law of the land and all our institutions and statutory bodies including the Central Board of Film Certification. We always have and are committed to continuing following the established procedure and convention. We have faith that we will soon obtain the requisite clearances to release the film. We will announce the revised release date for the film in due course. We stand firm in our commitment to telling endearing tales that resonate with our audiences the world over as we have in the past with our other projects such as 'Toilet: Ek Prem Katha', 'Queen', 'Bhaag Milkha Bhaag' and many more.