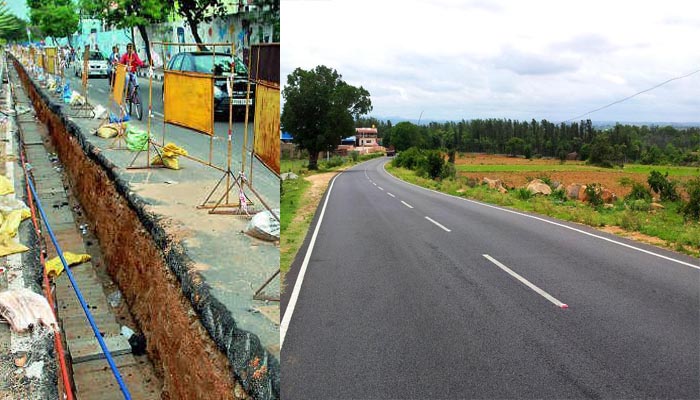 The potholes in Kerala roads during monsoon is a nightmare for all those who travel. A day after the Government of Kerala has just been repaired the roads after the monsoon lashing, ends with dug up by a private mobile service company.
The State Government has allowed the company to dig up 416 kilometers of road in various stretches between Kasargodu and Trivandrum to lay underground cables, overruling the objections of its own Public Works Department(PWD).
The company has already paid Rs 75,000 per kilometer of road to be messed up, whereas the government spends Rs 1.5 lakh per kilometer on average to get them right.
The company wants to upgrade its cable network in preparation for the switch to 5G. The cable-laying work will affect national highways as well as roads under the State Public Works Department and the local self-government bodies.
The company has also promised free internet connection in district collectorates, taluk offices and block offices. All offices within 2 kilometers of the roads through which the cables are laid will get a free connection for 15 years.