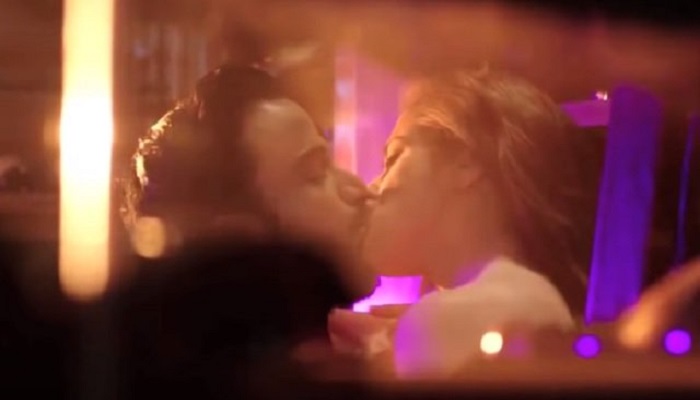 Just two days before the release of Julie 2, a video of South Indian actress's intimate scenes from the movie was leaked. Raai Laxmi, the actress was very disturbed because of this and she gave a statement about it.
According to an exclusive report in BollywoodLife, Raai Laxmi was visibly devastated as she claimed, "I am busy promoting the film and wasn't even aware of this! I can't believe these scenes have leaked. It's ridiculous that someone would want to do this to the film before release."
The actress was frustrated because of this incident too. The story of the protagonist in Julie 2 is based on the life of a well-known glamorous actress of the 1990s and 2000s.
The film's makers are withholding the actress' name to avoid legal trouble for the film, says its presenter Pahlaj Nihalani.
As a hint, the actress concerned started her career with a Hindi film featuring one of the Khan superstars. But it was her booming career in the south, in Tamil and Telugu cinema, that made her a star.
However, her affair with a married Tamil-Telugu superstar drove her out of the south Indian film industry and she went on to become a big name in Bhojpuri films.
Such incidents and episodes from the real-life actress are replicated faithfully in Julie 2.
Julie 2 lead actress Raai Laxmi said, "I am not denying the similarities between my character and the actress. These similarities are there. I don't know if they're deliberate or just a coincidence."
However, Nihalani said: "It's definitely based on the actress…. In fact, one of the main actors who is a part of our cast was also involved with that actress. We are not naming her as we don't want our film to be stopped."
"But once the film opens next Friday, it will be obvious to all which real-life actress Raai Laxmi is playing."
Does Nihalani anticipate any legal trouble? "It's possible that the actress may recognize herself and come forward. However, we have made sure she has not mentioned anywhere in any of the press meets."