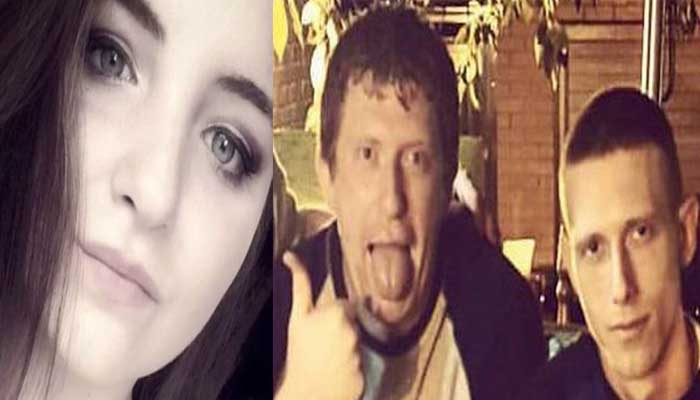 A 28-year-old Jason Burder and Adam King were accused of plying Megan Bannister a-16-old, with booze and drugs before sending humiliating Snapchat videos of her fitting. Both the men were accused of killing the schoolgirl and driving around with her dead body in the back of their car for four hours have been cleared of manslaughter.
They were accused of driving around the streets looking for cigarettes and alcohol and contacting prostitutes with the body of the girl.
Megan's body was found in the vehicle after Burder, who was driving, lost control and plowed into the back of a motorbike at Enderby in England at around 11.45am. Burder and King went on trial at Birmingham Crown Court two weeks ago charged with gross negligence manslaughter.
They were accused of spiking Megan's drink with ecstasy and strangling her to death. But today the pair were cleared after a judge directed the jury to find them not guilty of manslaughter. The court ruled that Burder and King had no case to answer. As it is impossible to establish when Megan died and whether seeking medical attention earlier would have saved her.