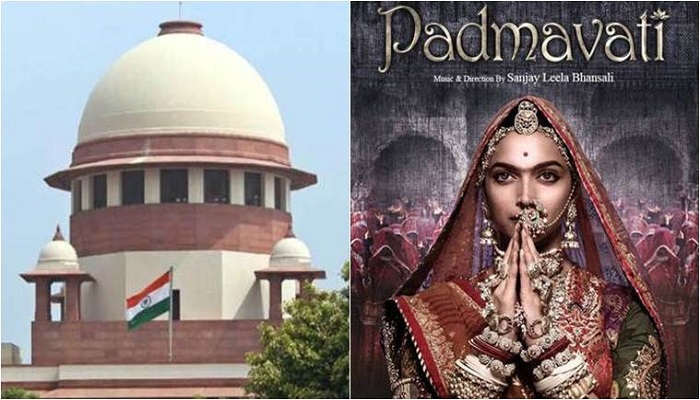 The ever-controversial film Padmavati was taken up in the Supreme Court on the 28th of November. Here are the details of the report.
Taking strong exception to comments made by people holding public office, including ministers and chief ministers of various states on controversial film Padmavati, the Supreme Court on Tuesday said that such people should refrain from passing remarks till the film is cleared by Central Board of Film Certification (CBFC).
A bench of Chief Justice Dipak Misra, and justices A M Khanvilkar and D Y Chandrachud said that the statements made by people holding responsible posts are unwarranted and would create disharmony, and is against principles of law.
SC dismissed a plea seeking criminal prosecution of producers and director of 'Padmavati' and slammed the petitioner for filing a "frivolous petition".
Sanjay Leela Bhansali assured the Supreme Court that he will not release 'Padmavati' in other countries till the film is certified by CBFC. He refuted that the film will be released overseas on December 1.
"All concerned persons holding responsible posts must be guided by rule of law and should not venture out to pass comment on film which has not been cleared by CBFC. It will prejudice the mind of board members while taking a decision on the film," the SC said.