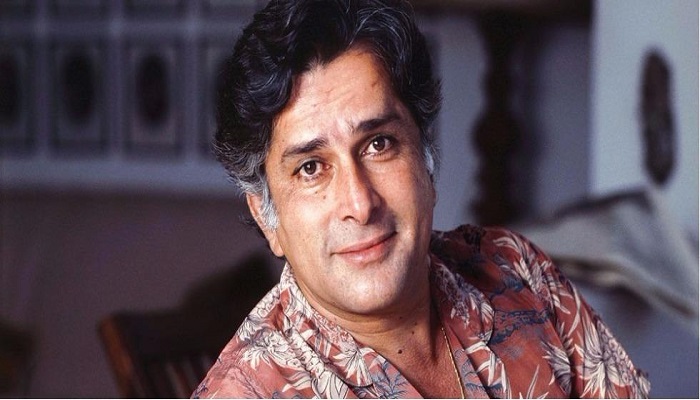 The legendary actor, Sashi Kapoor passed away. Bidding farewell to the legendary actor, celebrities and fans alike offer their condolences.
The veteran Bollywood actor Shashi Kapoor, one of the most famous members of the Kapoor family, is no more. He passed away today on December 4, 2017, at the age of 79. The legendary actor had not been keeping well for a very long time.
He was the son of the Mughal-E-Azam actor Prithviraj Kapoor. Shashi Kapoor was the third son and brother of two of Indian cinema's most legendary actors, Raj Kapoor and Shammi Kapoor. He is survived by his wife Jennifer Kendal, two sons Karan and Kunal and daughter Sanjana Kapoor
Born in 1938, Shashi Kapoor starred in more than hundred movies, out of which he was the lead actor in at least 61. Even before he made his foray as a lead actor, Shashi Kapoor had starred in multiple movies as a child actor. He was also, in fact, an assistant director in Sunil Dutt's debut movie, Post Box 999 before eventually starring in Dharamputra in 1961. His last movie was Side Streets, an English movie that was released in 1998.
Talking about the actor's achievements, Shashi Kapoor was honored with the Padma Bhushan by the Government of India for his contributions to Art-Cinema, in the year 2011. He was also awarded the Dadasaheb Phalke Award in 2015. It made him the third member of his family to receive the highest award in Indian Cinema. Earlier, his father Prithviraj Kapoor and brother Raj Kapoor had received this honor.
The legendary actor had received three national awards and four Filmfare awards in the entire course of his acting career. Some of his iconic films include the known names like Satyan Shivan Sundaram, Silsila, Namak Halal, New Delhi Times, Kabhi Kabhie and Deewar.
The Bollywood film industry has already had many losses this year. Legendary actors like Vinod Khanna, Reema Lagoo, and Om Puri left the world this year, leaving the film fraternity said. And now with this loss, the industry is in a state of grief.
Upon the news of his death, fans and followers of the Padma Bhushan awardee from across the world took to the Internet to express their grief and condolences over the passing away of the veteran actor.
Not only have members of the film and entertainment fraternity expressed their grief, but even politicians, including President Ram Nath Kovind and Prime Minister Narendra Modi, have taken to the Internet with #RIPShashiKapoor messages.
Sorry to hear of the demise of Shashi Kapoor, well-known actor, with a repertoire of Indian and international films. His support for meaningful cinema as a producer and pivotal role in the theatre movement in India too are cherished. Condolences to his family #PresidentKovind

— President of India (@rashtrapatibhvn) December 4, 2017
Shashi Kapoor's versatility could be seen in his movies as well as in theatre, which he promoted with great passion. His brilliant acting will be remembered for generations to come. Saddened by his demise. Condolences to his family and admirers.

— Narendra Modi (@narendramodi) December 4, 2017
Jus received this Msg frm Mr Randhir Kapoor -"Shashi uncle passed away 10 mins ago" That Charm Which Made Even the Heroines Go Weak in thr Knees, leaves for the Heavenly Abode ?? #RIP #ShashiKapoor #MostCharming #Handsome #Suave pic.twitter.com/Un4SptAyTN

— rjanmol (@rjanmol) December 4, 2017
Shashi ji you will always live in our hearts and minds. Your good looks and charming smile are forever imbedded on film and in our hearts. Prayers love and strength to the family pic.twitter.com/pkhGiZz0Ix

— kunal kemmu (@kunalkemmu) December 4, 2017
Everybody will share their #ShashiKapoor favourites today. But there're so many to choose from. My pick, 1965, Pardesiyon se na ankhiyan milana. The "sad" version, unfortunately https://t.co/GtjjJK2wTQ via @YouTube

— Shekhar Gupta (@ShekharGupta) December 4, 2017
#RIPShashiKapoor …the most charming and enigmatic actor ever…a gentleman movie star! His legacy in film and theatre is exceptional…thoughts and prayers with the family….his work will always live on… pic.twitter.com/U9jsAGxGET

— Karan Johar (@karanjohar) December 4, 2017
— Aamir Khan (@aamir_khan) December 4, 2017
#Bollywood legend #ShashiKapoor poses for a photo-op with his careers co-actresses after receiving the #DadasahebPhalke award in 2015. Express Photo @Amit_Photowalla @IndianExpress pic.twitter.com/foWu06tLTn

— Neeraj Priyadarshi (@neerajexpress) December 4, 2017
One of my favourites passed away today. A handsome charming gentleman who entertained us for 40+ years. His endearing smile will be embedded in my memories.
RIP #ShashiKapoor pic.twitter.com/wXM0YSoQ45

— Jaaved Jaaferi (@jaavedjaaferi) December 4, 2017