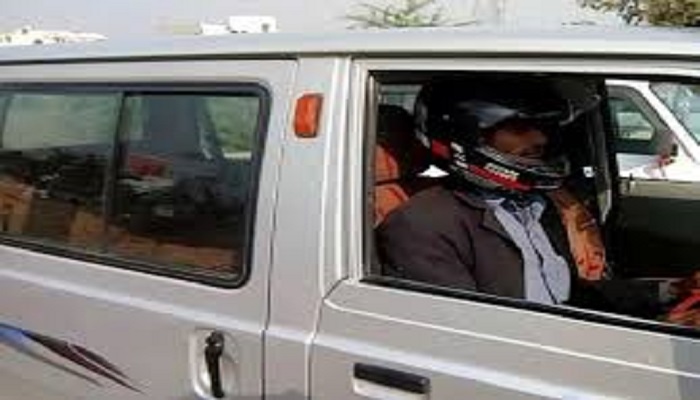 We all wear a helmet while driving two-wheelers, but here is a sad story of a Rajasthan man who got fined for not wearing a helmet while driving his car.
Bizarre cop fines Rajasthan man for not wearing helmet while driving his car
This man in Rajasthan is going by the saying 'once bitten, twice shy', literally. Vishnu Sharma was fined by a traffic warden for not wearing a helmet while he was driving his car. He now wears a helmet whenever he drives his four-wheeler
Sharma witnessed the bizarre incident while he was driving down from Bharatpur, Rajasthan, to Agra on December 1, and was stopped at Chiksana police crossing for not wearing a helmet.
According to reports in India Today, Sharma told police that his papers were in order but they still asked him to pay Rs 200 fine, citing the reason that he was not wearing his helmet whilst driving his Maruti van. "I showed them all documents, but they insisted on imposing fine. I had fastened the seat belt," he said.
It is alleged that the constable mistakenly fined Sharma for not wearing a helmet instead of not using the seat belt.
However, not going deeper into the matter, the 23-year-old now uses a helmet even while driving his car to avoid being fined again.
The Rajasthan police said that they will investigate the matter.