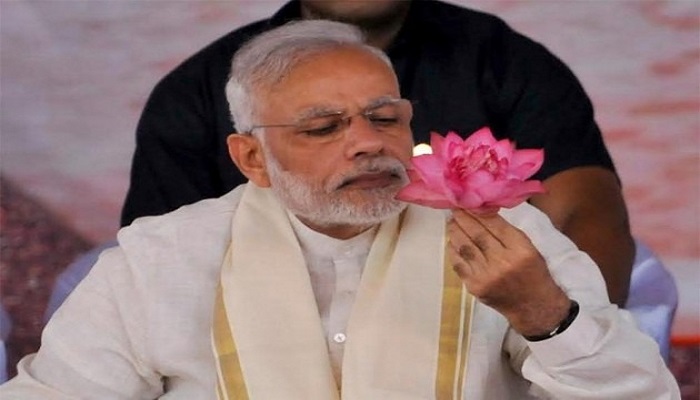 The Gujarat elections had been influenced by Pakistan, this as what PrimemMinister had said. Let's read what Pakistan's reply had been.
Islamabad on Monday said India's politicians should not drag Pakistan into its domestic politics during Gujarat poll campaign.
"India should stop dragging Pakistan into its electoral debate and win victories on own strength rather than fabricated conspiracies, which are utterly baseless and irresponsible," Pakistan's Foreign Office spokesman Mohammad Faisal said on Twitter.
Prime Minister Narendra Modi on Sunday claimed at an election rally that there was an attempt by Pakistan to interfere in the Gujarat polls.
Mr. Modi also alleged that suspended Congress leader Mani Shankar Aiyar had held a meeting at his house which was attended by former prime minister Manmohan Singh, a former Indian vice president, Pakistan's high commissioner in India, and a former Pakistani foreign minister.
The Congress has termed Mr. Modi's allegations "baseless". 
"Holding the country's topmost post, Modiji is making baseless allegations. Modiji is worried, dejected, angry. Such a statement has no truth or fact, and is based on lies. Such a behavior is unbecoming of a prime minister," Congress spokesperson Randeep Surjewala told reporters on Sunday.
Union Law Minister Ravi Shankar Prasad condemned Pakistan's statement. "We are very proud of India's democracy and totally condemn this unwarranted statement from Pakistan," he said.
"I wish to tell Pakistan that Indians are capable of contesting India's democracy on their own… India's Prime Minister is a popularly elected PM… and so is the BJP," he added.