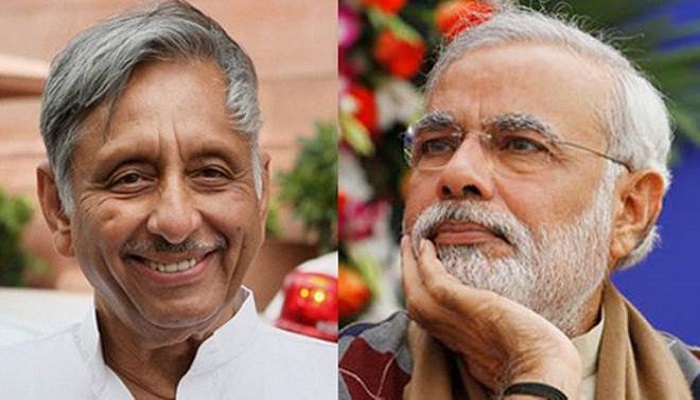 The first Phase of the Gujarat election has been completed successfully. But is there an external influence in the elections?
Prime Minister Narendra Modi has claimed that Pakistan was trying to influence the ongoing Assembly elections in Gujarat. PM Modi has also claimed that some Pakistani officials and ex-prime minister Manmohan Singh met a day before Mani Shankar Aiyar made the 'neech' remark against him. However, it has been learnt that the meeting was attended by a former Indian Army chief, a former foreign secretary and diplomats among others. They had served in the Indian High Commission in Pakistan, according to Indian Express report.
According to reports, the dinner meeting was held on December 6 at Congress leader Mani Shankar Aiyar's residence in Delhi during the visit of Pakistan's former foreign affairs minister Khurshid Mahmud Kasuri to India. The following day, Kasuri was present at a talk hosted by Ananta Centre, a Delhi-based think-tank, titled, 'The Current State of India-Pakistan Relations'.
Army chief Deepak Kapoor, former foreign minister K Natwar Singh, and former diplomats Salman Haidar, TCA Raghavan, Sharat Sabharwal, K Shankar Bajpai and Chinmaya Gharekhan, among others attended the discussion. Bajpai, Raghavan and Sabharwal had served as Indian High Commissioners to Pakistan. Former PM Manmohan Singh and former vice-president Hamid Ansari were also present at the dinner. General Kapoor confirmed he was part of the meeting at Aiyar's residence. "Yes, I was part of the meeting and we discussed nothing more than India-Pakistan relations," Kapoor said. Kapoor was the 23rd Chief of Army Staff and retired in March 2010.
Addressing a rally in Palanpur, PM Modi also raised questions about the alleged appeal by former director general (DG) of the Pakistan Army Sardar Arshad Rafiq for making senior Congress leader Ahmed Patel the chief minister of Gujarat. "There were media reports yesterday about a meeting at Mani Shankar Aiyar's house. It was attended by Pakistan's high commissioner, Pakistan's former foreign minister, India's former vice president and former prime minister Manmohan Singh," Modi told an election rally at Palanpur.
The meeting at Aiyar's house continued for almost three hours, PM Modi said, adding "the next day, Mani Shankar Aiyar said Modi is 'neech' (a vile man). This is a serious matter." "(On one hand) Pakistan Army's former DG is interfering in Gujarat's election, on the other, Pakistani people are holding a meeting at Mani Shankar Aiyar's house. After that meeting, people of Gujarat, backward communities, poor people and Modi were insulted. Don't you think such events raise doubts," Modi asked.
Congress spokesman Randeep Surjewala, however, rubbished Modi's claim, terming it as "baseless". "Holding the country's topmost post, Modiji is making baseless allegations. Modiji is worried, dejected, angry. Such a statement has no truth or fact, and is based on lies. Such a behavior is unbecoming of a prime minister," Surjewala told reporters in Ahmedabad.