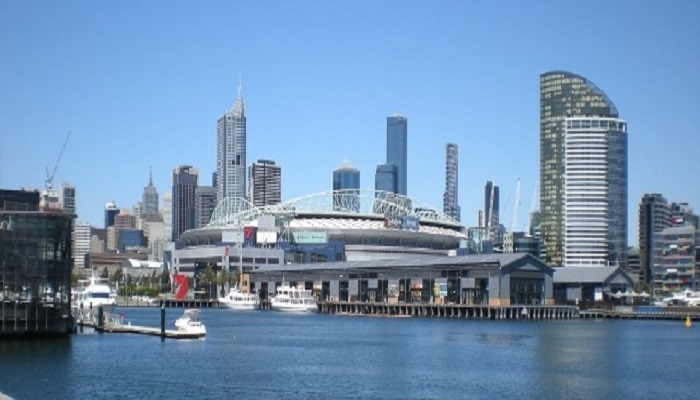 These days the rate of crimes; be it mugging or terrorism, seems to be increasing. To warn the people of a terrorist attack, Australia has come up with a new system.
Melbourne, Australia will test a terrorism alarm system this month after police thwarted two alleged plots targeting Christmas-New Year crowds and a lone driver killed six pedestrians in the last year in Australia's second-largest city.
Loudspeakers are being installed at more than 90 sites across downtown Melbourne on Monday as part of the alarm system that will be tested on December 28, Victoria state Acting Police Chief Commissioner Shane Patton said.
The new measures are the recommendations of a counter-terrorism review that occurred after a number of extremist incidents this year, reports Xinhua News Agency.
The speakers will sound a siren and police instructions to the public in the event of a terrorist attack.
Patton told reporters in Melbourne, the state capital, that even though Victoria "is essentially a very safe place", action must be taken to "make sure that we are resistant to terrorism".
Police last month charged a 20-year-old Australian-born citizen with Somali parents with preparing to commit a terrorist attack in Melbourne. Police allege he planned to use an automatic rifle to shoot ad many people as possible in downtown Federation Square on New Year's Eve.
Four men are waiting to stand trial on terrorism charges after they were arrested in December last year over a similar alleged plot to attack Federal Square and other public places in Melbourne over the Christmas-New Year period. The four will stand trial next year on terrorism charges.
A 27-year-old man has been charged with six counts of murder and 28 of attempted murder after allegedly driving a stolen car along a Melbourne pedestrian mall on January 20. His lawyers have told the court he is unlikely to be mentally fit to enter pleas.?In January, a vehicle attack in Melbourne resulted in the deaths of six people, while in July a deadly terror siege killed two men, including the gunman, on the outskirts of the city.
Last month, a plot to gun down innocent people in Melbourne's Federation Square was thwarted by authorities.
The $7.5-million (Dh27-million) initiative will also include extra CCTV cameras in the Central Business District and the construction of more pavement barricades to prevent cars from entering busy walkways.
"The loud speakers will allow us to put out warning messages in the event of an incident occurring whether it be a terrorist event or whether it be another mass casualty incident, or one that's of high risk," Victoria Police Acting Chief Commissioner Shane Patton told the media.
"It will allow us to inform the public in the city where they should be going, what they should be doing and making sure they're safe and understand what's unfolding."
The police said the first test of the warning system will commence on December 28 in preparation for the New Year's Eve celebrations.