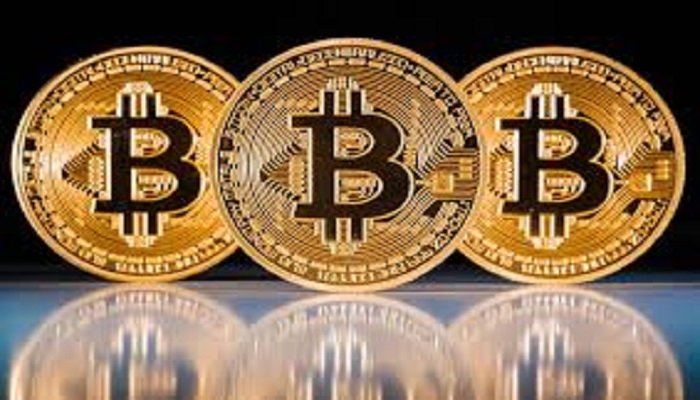 PTI news agency reported quoting officials that income tax department has conducted surveys at all major bitcoin exchanges across the country on Wednesday.
various teams of the sleuths of the department, under the command of the Bengaluru investigation wing, on visiting the premises of nine such exchanges in the country including in Delhi, Bengaluru, Hyderabad, Kochi, and Gurugram, since early morning said by the officials.
The survey, under section 133A of the Income Tax Act, is being conducted for "gathering evidence for establishing the identity of investors and traders, transaction undertaken by them, identity of counterparties, related bank accounts used, among others," they said.
The survey teams, sources said, are armed with various financial data and inputs about the working of these exchanges and this is the first big action against them in the country.
The recent spike in the cryptocurrency which saw bitcoin rallying to over Rs 10 lakh apiece has caught the regulators' attention and quite clearly they are not on board with the investors' enthusiasm.
Reports suggest that financial sector watchdogs, including RBI and Sebi, and other government agencies, will soon get into a huddle to prepare a framework to safeguard the gullible investors and to clamp down on the fraudsters who may try to manipulate the regulatory gaps. Earlier this month, stressing upon a note issued in December 2013, RBI said, "in the wake of a significant spurt in the valuation of many VCs and rapid growth in Initial Coin Offerings (ICOs), RBI reiterates the concerns".
Last month, finance minister Arun Jaitley too had clarified that the government does not recognize any form of virtual currencies including bitcoins. "Recommendations are being worked at. The government's position is clear, we don't recognize this (cryptocurrency) as legal currency as of now," he had said.
The government and its regulatory bodies are wary of 'e-ponzi' schemes emerging out of the bitcoin euphoria. A typical 'ponzi' scheme involves the operator collecting a large amount of money from investors and paying them returns from their own money or the money collected from subsequent investors, rather than from profit earned by the person or the entity operating such a scheme.
There is a suspicion that some so-called cryptocurrencies and bitcoin investments may actually have nothing to do with any blockchain-developed virtual currency and are just new ways devised by scamsters to ride the wave and what they may be offering could be 'e-ponzi' schemes, officials suggest.
There are quite a few proposals on the table and those include applying to cryptocurrencies the existing regulations aimed at checking spread of ponzi schemes or illicit money-pooling activities, money laundering and black money generation and circulation, another official added.
In March, the Union finance ministry had constituted an Inter-Disciplinary Committee to take stock of the present status of virtual currency both in India and globally and suggest measures for dealing with such currencies.