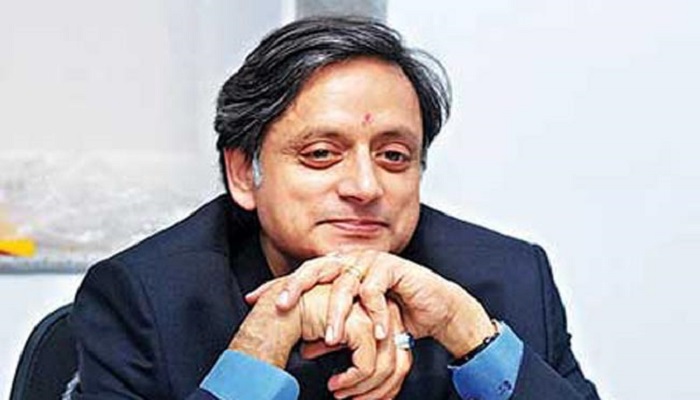 Shashi Tharoor command and use of the English language and words have always astounded the people. It happens yet again with this post.
Congress MP Shashi Tharoor, on many occasions, has bowled people over by his extraordinary command over English. Every now and then, the senior Congress leader throws a word or two in his speeches and now tweets, that leave people scratching their heads and running for their dictionaries. This has even led to a lot of parodies. On Wednesday evening, Tharoor finally decided to explain why he uses such fancy words, only to end up making things more complicated. The Congress leader posted his explanation on Twitter and cleverly slipped in another tough word 'rodomontade', leaving Twitterati in splits, including the former Jammu and Kashmir chief minister Omar Abdullah. For those who don't know, rodomontade means to talk boastfully.
"To all the well-meaning folks who send me parodies of my supposed speaking/writing style: The purpose of speaking or writing is to communicate w/ precision. I choose my words because they are the best ones for the idea I want to convey, not the most obscure or rodomontade ones!" Tharoor wrote. The word rodomontade sure confused a few, but some thanked him for introducing them to a new word. It soon became one of the trending words on Google in India.
The tweet was even noticed by former Jammu and Kashmir chief minister Omar Abdullah who on Thursday, could not hold himself back from making a sarcastic remark against his dear 'friend'. In a tweet, Omar said that even though these words would be tough to use, they do sound impressive. "Learning English? Follow my friend @ShashiTharoor for words you never knew existed & will struggle to ever use in a sentence but by golly, they sound impressive," he posted on the micro-blogging website.
To all the well-meaning folks who send me parodies of my supposed speaking/writing style: The purpose of speaking or writing is to communicate w/ precision. I choose my words because they are the best ones for the idea i want to convey, not the most obscure or rodomontade ones!

— Shashi Tharoor (@ShashiTharoor) December 13, 2017
Learning English? Follow my friend @ShashiTharoor for words you never knew existed & will struggle to ever use in a sentence but by golly they sound impressive. #rodomontade ?

— Omar Abdullah (@OmarAbdullah) December 14, 2017
This is not the first time when Tharoor has made a word trend in India. In the past, he has used phrases like 'exasperating farrago' and 'webakoof.' Recently, in a tweet on Sanjay Leela Bhansali's upcoming film Padmavati, he used a word 'thang Hoog hats' which was searched massively, before Tharoor revealed that it was a typo and the real word was "than goonghats."