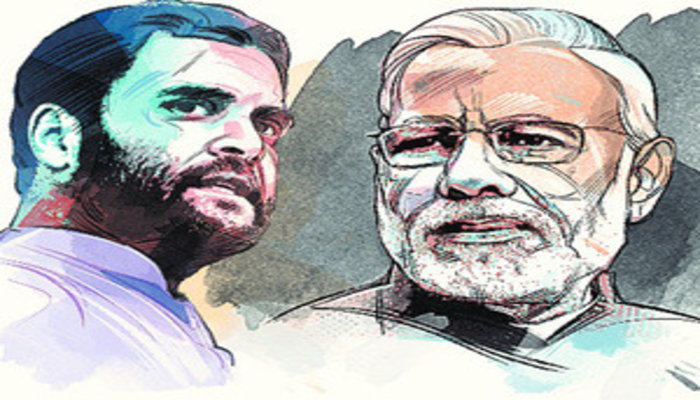 As of yesterday, the final Phase of the Gujarat elections has been completed. Now all that remains is the results that will declare the winner.
The BJP will win Gujarat with 116 of 182 seats, according to an aggregate of exit polls after a campaign that was led by Prime Minister Narendra Modi in his home state.
Gujarat has 182 seats; the BJP will get one more than the number of seats that it won in 2012, says the aggregated forecast.
The poll of polls gives 65 seats to the Congress.
Himachal Pradesh, with a total of 68 seats, is easily won by the BJP, say different exit polls. Their aggregate – the poll of exit polls – shows the BJP winning 47 of the hill state's 68 seats, which means the Congress has been ousted from yet another state that it governed.
Warning: these polls often get it wrong.
Counting is on Monday for both Gujarat and Himachal Pradesh.
The BJP has governed Gujarat for 22 years in a row; this election was seen as the closest in more than a decade in the PM's home state, with the Congress allying with three young leaders from sizeable caste groups including 24-year-old Hardik Patel. The result will be used to gauge if people are really discontent with the slowing economy, which was hit hard by the two mega-reforms of last year's notes ban and this year's new national sales tax or GST.
The campaign this year for the opposition was led by Congress President-to-be Rahul Gandhi and towards the end, it devolved into acrid attacks and counters.
Prime Minister Modi alleged that senior Congress leaders including former premier Dr. Manmohan Singh colluded with Pakistani officials at a dinner event in Delhi earlier this month in an attempt to influence the Gujarat result. The Congress' epic own-goal was its leader, Mani Shankar Aiyar, referring to the PM as "Neech" (lowlife), after which he was suspended from the party.