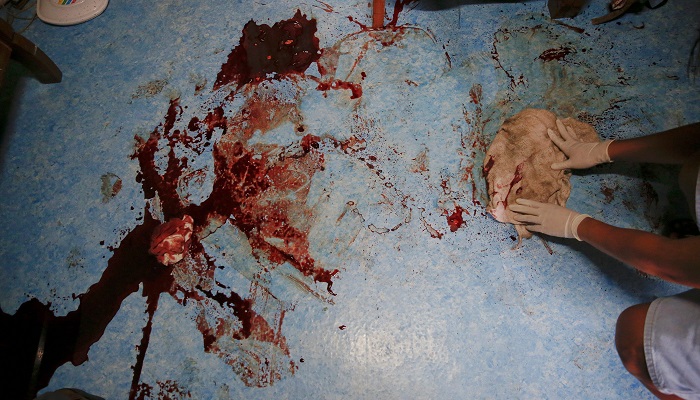 One shocking incident has happened where a 6-year-old child was murdered by her mother and her lover. The incident happened in East Delhi's Ghazipur area on Wednesday night.
The mother was in a relationship with her lover names Sudhir. On Wednesday, when her husband had gone out for drinks in a nearby liquor shop, Sudhir sneaked into their home.
The mother lived with her husband and three children, two sons and one daughter. When Sudhir entered her house, the sons were engrossed in watching television. However, the daughter saw them in a 'compromising position' and threatened to inform the father.
The couple got scared and under the pretext of offering her something, invited her to the terrace. When the innocent child obliged, the mother held her hands and Sudhir slit her throat.
To cover her crime, the mother informed her neighbors about her missing daughter and joined a fake search party to find her. She was calm during the entire investigation.
The police team was informed about the missing girl around 10 PM. The search was initiated and the girl's dead body was found on the neighbor's terrace around 1:30 AM.
The police zeroed down on the couple after the neighbors tipped the police about the affair.
Here's what the police revealed during the investigations, as per Hindustan Times report:
Initially, the girl's mother was very calm during an investigation. However, during the further probe, we became suspicious about her role because neighbors informed us that she was having an affair with Sudhir who lived in the same neighborhood. Both were interrogated and they confessed to the crime,
She told her sons that their sister was taken away by ghosts.