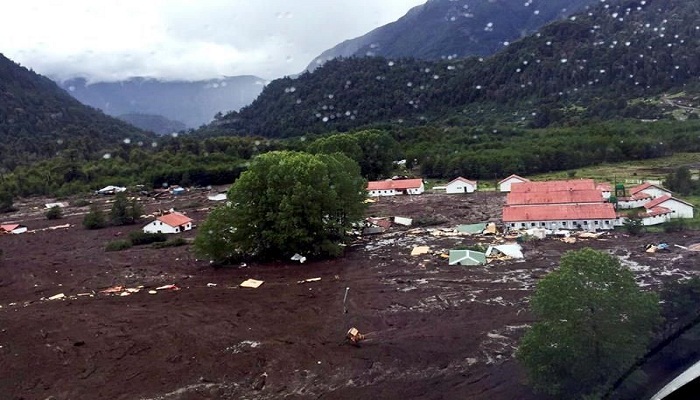 A disaster, be it natural or man-made causes harm to nature and the humans in the surrounding area. This news is an example
Officials in Chile say heavy rains fuelled a landslide that swept over a village in the country's south, killing at least three people and leaving another 15 missing.
Deputy Secretary of the Interior Madmud Aleuy says the three confirmed dead in Villa Santa Lucia in the Los Lagos region of southern Chile are two women and an unidentified tourist. Fifteen others are missing.
Rains caused a river to overflow and the side of a hill to collapse on December 16, burying 20 of the 200 houses in the village located 1,272 kilometers south of the capital, Santiago.
Rescuers are looking for survivors and  President Michel Bachelet said on her Twitter account that emergency services are working in the area "to care for those affected."
 Some of the injured were taken by helicopter to medical centers. Two families were evacuated because of a fire caused by the slide, authorities said. Water and electricity service to the area was knocked out.
The alert level in the area had been raised to red because of the persistent rains.