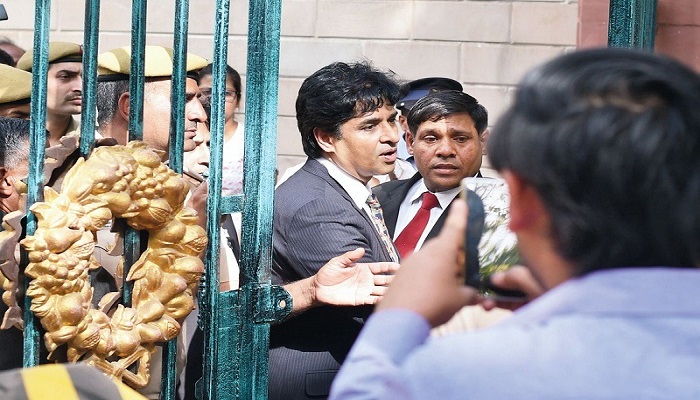 After 17 years of trails, Delhi court on Wednesday awarded life imprisonment to former television producer Suhaib Ilyasi for killing his wife Anju.
The court ruled out the demand for death sentence saying the case did not fall in the rarest of the rare category. Additional sessions judge SK Malhotra imposed a fine of Rs 2 lakh on Ilyasi, who was convicted on December 16 for stabbing his wife to death.
The court also directed that Rs 10 lakh would be paid as compensation to the parents of Anju which would be borne by Ilyasi. Ilyasi, who was brought from Tihar jail, shouted that he was innocent and the award of a life sentence is an "injustice".
During the arguments on sentence, the prosecution sought capital punishment for the former TV producer contending that he gave "a painful death to his wife".
Prosecutor said that Ilyasi who was supposed to be a protector became a killer and the case fell within the realms of rarest of rare. Ilyasi's counsel sought leniency saying he has faced around 18-year-long trial and three months in custody.
The council also said that he (Ilyasi) never violated the bail conditions, successfully run magazines covering bureaucrats and has no criminal antecedents.
Anju was rushed to a hospital on January 11, 2000, with stab wounds she received at her East Delhi residence. Suhaib, who had shot into limelight after hosting TV crime show – 'India's Most Wanted', was arrested on March 28, 2000, and later charges were framed against him in the case after his sister-in-law and mother-in-law alleged that he used to torture his wife for dowry.