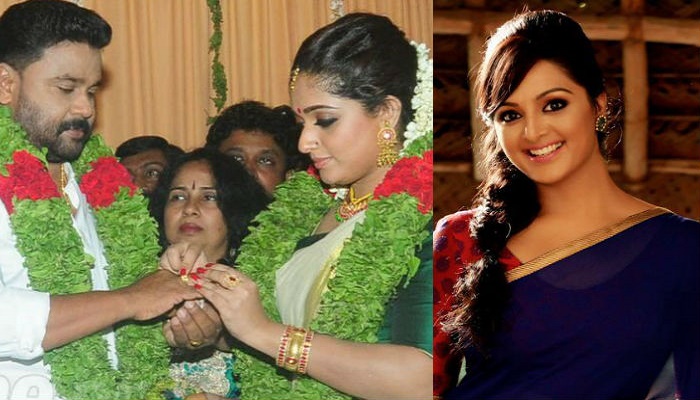 Kavya Madhavan, most wanted gorgeous actress of Mollywood recently had some controversies for her marriage with the actor Dileep. Now, She revealed about an actress who created problems in Dileep-Manju life.
Kavya had reportedly told police that the actress, who was attacked in Kochi by a gang, created problems by spreading gossips about her and Dileep and made some fabricated stories about their relationship to Manju Warrier. She also sent the pictures of her and Dileep to Manju.
This matter was brought to Dileep's attention by Bindu Panicker. Actor Siddique had warned her against such behavior. Kavya said Dileep stopped talking to the actress after she sends some pictures of her with Dileep to Manju.
Kavya had told that Both kavya and Dileep came to know about the attack on the actress when Rimi Tomy and Anto Joseph informed them. Dileep had contacted Ramya Nambeeshan after the incident. He wanted her to hand over the phone to the actress but Ramya said the actress' health condition is not good and is taking rest. He later talked to the actress' mother She told.
Kavya told police that she doesn't even know Pulsar Suni and She just once met a person, Vishnu, one of the accused in her online store office Kakkanad and asked her driver phone number even though she did not give the number.